Preschool Curriculum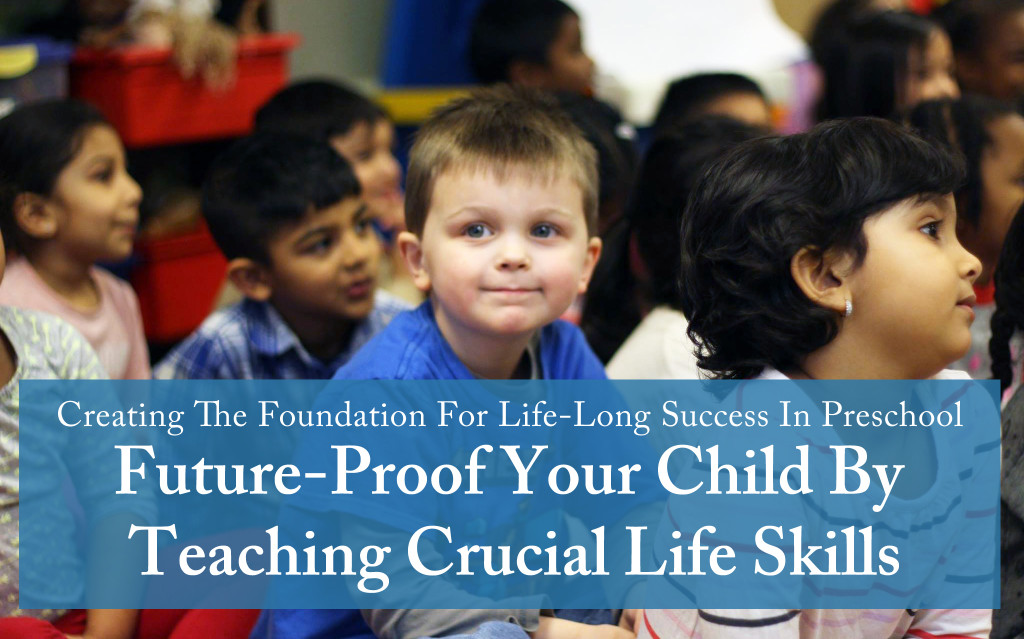 Preschool Curriculum
Cedar Hill Prep Preschool Education – Interactive, Intimate, Engaging, Empowering Mandate – Education is the single most important component that determines the success/progress of a society/nation. It provides a child/adult the opportunity to reach their potential as a learner, become financially independent, and further become a productive, responsible citizen.
 Physical Environment
Cedar Hill Prep preschool campus is located on nine pristine acres that invoke a sense of joy and delight in every child. Little children enjoy nature, playgrounds, imaginary spaces and vast open land. Children also are influenced by serene environments since it helps them easily transition from home, amidst their separation anxiety.
Classroom environments are very important at the preschool level. Student engagement is a critical component for fostering a love for learning. Hence, the classrooms are divided into learning centers that incorporate literacy. They include –
Dramatic play area
Listening Center
Puppet Center
Library
Math Manipulatives
Language Arts/Writing Center
Art Center
Our curriculum addresses the following needs of a preschooler
Verbal Language Acquisition
Alphabet recognition
Small muscle development
Handwriting Skills
Play and Socialization
The Science of Alphabet Recognition – as stated by the National Reading Panel
Alphabet recognition is usually taught as children develop the knowledge that writing has meaning(Block, 2003).
To recognize alphabetic letters, most children must receive direct instruction relative to the recurring, directional, flexibility, contrastive, abbreviated and sign principles. These five principles help children to understand that letters are not comprised of the same mark, but of various forms that can face different directions. As children realize that "adult writing" is ordered they begin to place their letters.
The most effective methods of doing so are to ensure that children's instruction is enjoyable and that young readers are constantly reminded that print has meaning. At the same time, we must engage children in activities that emphasize the fact that sounds match letters and that letters have names. In addition, children should be supplied with writing materials, crayons, markers, papers, and clay so that they can experiment with print at the same time they are learning how to recognize traditional script (Block, 2003; De Bruin- Parecki, Perkinson, & Ferderer, 2002).
Other components of the literacy program include –
Read Aloud Stories – Studies indicate that children do learn words from books read aloud to them (e.g., Elley, 1989). Preschoolers are then asked questions to recap the story, comment on the story and to predict what might happen.
Preschoolers are also taught new words with pictorial representations of meanings, because these words form mental images in the preschoolers mind.
Prewriting skills – This skill depends a great deal on the physical development of arm and hands, and the complicated connection/interaction of what the brain is understanding, the eyes are seeing( hand-eye coordination), and the control of hand muscles. Preschoolers engage in small muscle control activities that include – scribbling, tracing, mazes, picking up tiny items, cutting.
Handwriting skills – The CHP program uses multi sensory play and activities to build this fine motor skill.
Children move, touch, feel, and manipulate real objects as they learn the habits and skills essential for writing. Other multi sensory lessons in the teachers' guides use voices, letter stories, door tracing, imaginary writing, and mystery letters to teach letter formation and placement on lines.
Letters are taught in a sequence that makes sense developmentally: in groups of similar formation. After children master the easier letters, they are ready to move on to more difficult letters.
Children learn to write correctly and easily when instruction follows these three developmental stages:
Imitation: The teacher demonstrates the letter formation. The child imitates the teachers.
Copying: Children are asked to copy a model of a practice word by looking at the word.
Independent Writing: Children are asked to write a word without demonstration and without a model. They have to write from memory.
Make and Create activities – These activities help develop hand-eye co-ordination, creativity, imagination and fun for the preschooler.
Math
The students use the Get Set for School Numbers and Math program. It helps to build their number sense while using manipulatives, comparisons, spatial awareness, patterning, counting, matching, and sorting. We use real objects so math becomes a meaningful experience. Concepts taught consist of numbers and operations, geometry, patterns, measurement, data representation and problem-solving. Math is incorporated into our everyday learning.
Music
Music is an integral part of early childhood education. A child's innate love for music is paired with fun and educational activities to build a foundation for lifetime musical learning. In our music classes we use a developmentally appropriate music curriculum that celebrates the importance of music, introduces music's basic "language", and nurtures those rhythmic, pattern loving musical seeds that are so naturally planted in a child's brain.
Music stimulates learning, lowers stress, and advances memory, attention, and brain development.
We have a new theme each month. We use tapping, clacking and rhythm instruments that ring, such as rhythm sticks, one-bell jingles, egg shakers, drums and set it to music in order to improve hand-eye coordination and to strengthen fine motor skills. We also have storytime during our music classes. Stories during story time are carefully crafted to support the musical concepts that are highlighted in the lessons, while also encouraging the development of early literacy and other skills such as listening, sequencing, empathy, and anticipation. We gather in a group to sing and play which is a positive way to lower inhibitions, build self-esteem, and foster a sense of belonging. Group learning also helps children develop social skills such as turn-taking and cooperation. We use focused listening with music to improve skills in following directions. We combine music with movement and that creates new learning pathways in the brain.
Art Studio
Preschoolers visit the art studio once a week where they are taught to color using crayons, paint and other media. Whilst the focus of the art instruction is to ensure the child is having fun, it also helps develop the small muscles of their hand and helps with prewriting skills.
World Languages – Spanish / Arabic / French
The objective is to have fun learning a world language and enjoy the richness of its culture. Children will be able to develop good listening skills through music, songs, dance, mimes, nursery rhymes, stories and colorful visual aids. The listening skill will allow them to familiarize and feel sounds of the language and consequently encourage them to speak with confidence.
Computer Curriculum
Preschool – Students in preschool have in-class computer time starting in January. They use the computer to learn basic alphabet and number recognition, listen to stories, and improve their gross motor skills.