American Mathematics Competitions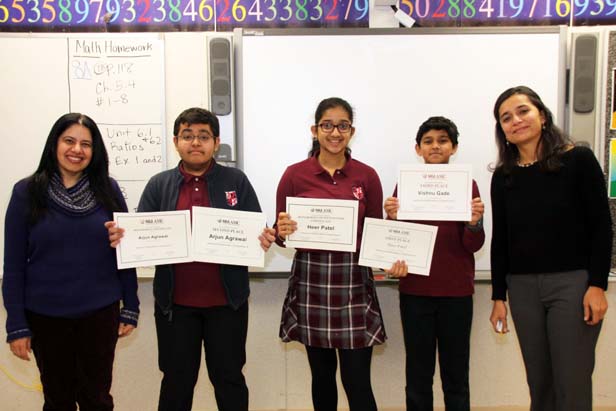 The AMC 8 Middle School Math exam results are in!
We are so proud of our thirteen 7th and 8th grade students who competed in the exam, taken by thousands of students nationwide. Congratulations to Heer Patel from 8th grade, CHP's school winner, who scored in the top 1% nationwide! We also congratulate Arjun Agrawal, 8th Grade, as our 2nd place winner, scoring in the top 5% nationwide. They are followed by Vishnu Gade, 8th Grade, who came in 3rd place.
This test was taken by over 110,000 students from over 2000 schools internationally.
Congratulations to ALL the Cedar Hill Prep students for putting on their best Math thinking hats and making us proud!