BEST NEW SCHOOL AWARD IN MATH COUNTS
Cedar Hill Prep School Math Team won the best new school award in 2016 Regional Math Counts competition.
The competition was held at Mercer County College on Jan 30th, 2016. Our 6-8 grade students were competing against  200 students from 19 other schools.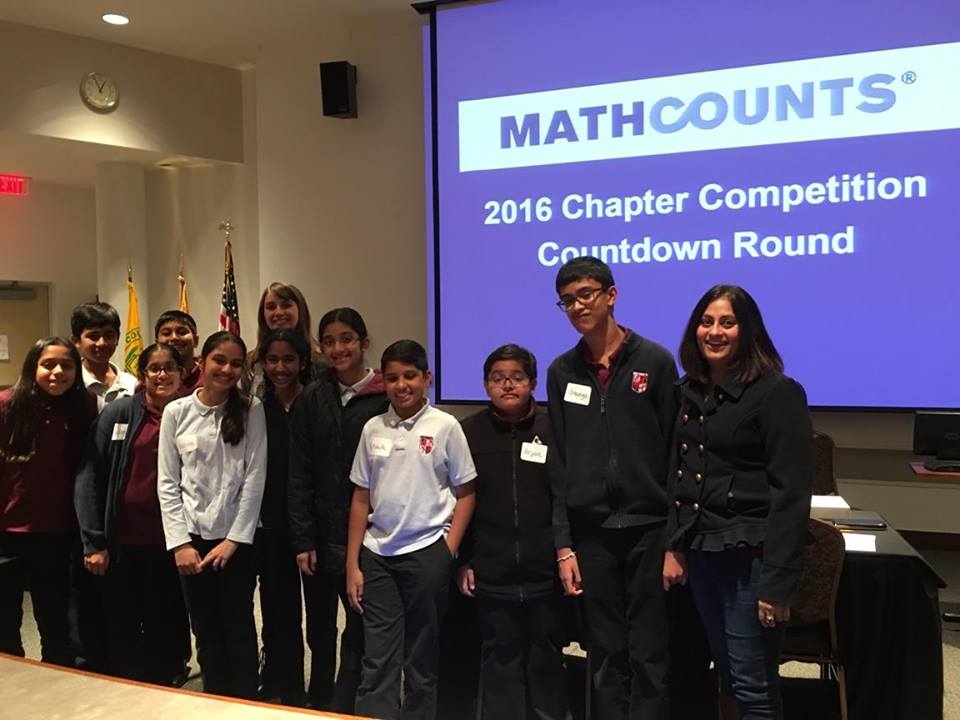 Congratulations to coach Ms. Susan Foss and our 10 students Ashna Kelkar, Chahat Mittal, Megha Thomas, Kaushik Vemparala, Nikhith Nookala, Ananya Gangavarapu, Divleen Singh,  Shivam Singh, Arjun Agrawal, Heer Patel.  Way to go CHP.