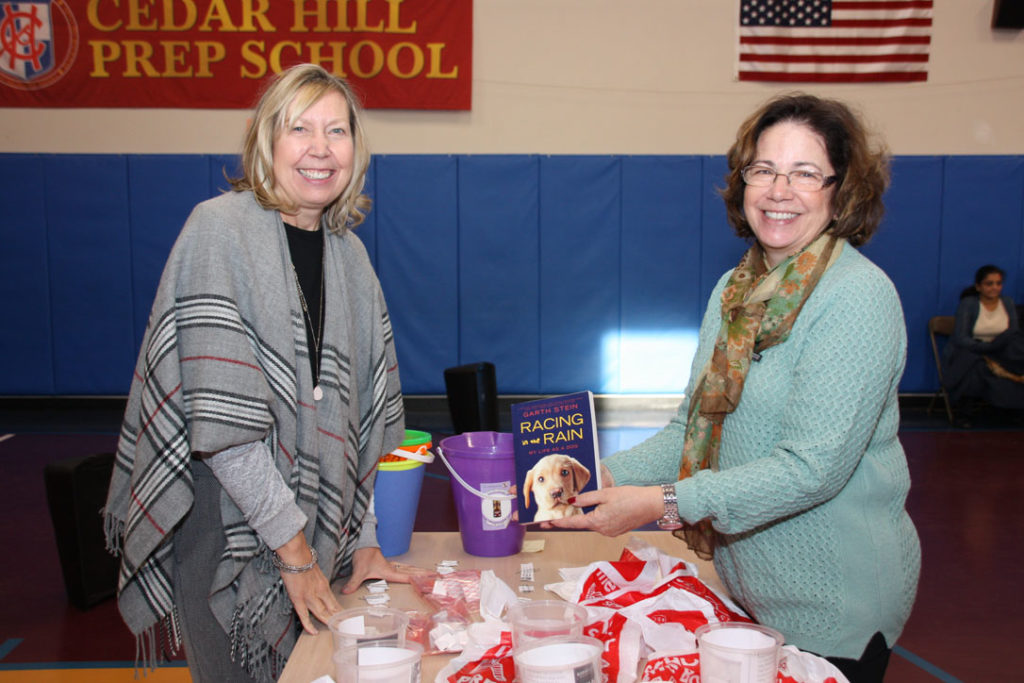 Another successful Cedar Hill Prep School Book Fair. We sold $3770.13 and raised $1885.06 in Scholastic Dollars to be used to purchase books and supplies for our classrooms. In addition The All for Books Coin Donations totaled $423.50, which was used to purchase books for classroom libraries.
Thank you all for supporting our Book Fair and fostering a climate of reading within our community. A special thank you to all the volunteers who gave of their time in setting up, selling, and closing the Book Fair.
Our last event, the raffle, took place on Wednesday, November 20th. The gym was full of excitement as the names of the winners were called to receive their prizes either a book or poster of their choice.
Great fun was had by all!