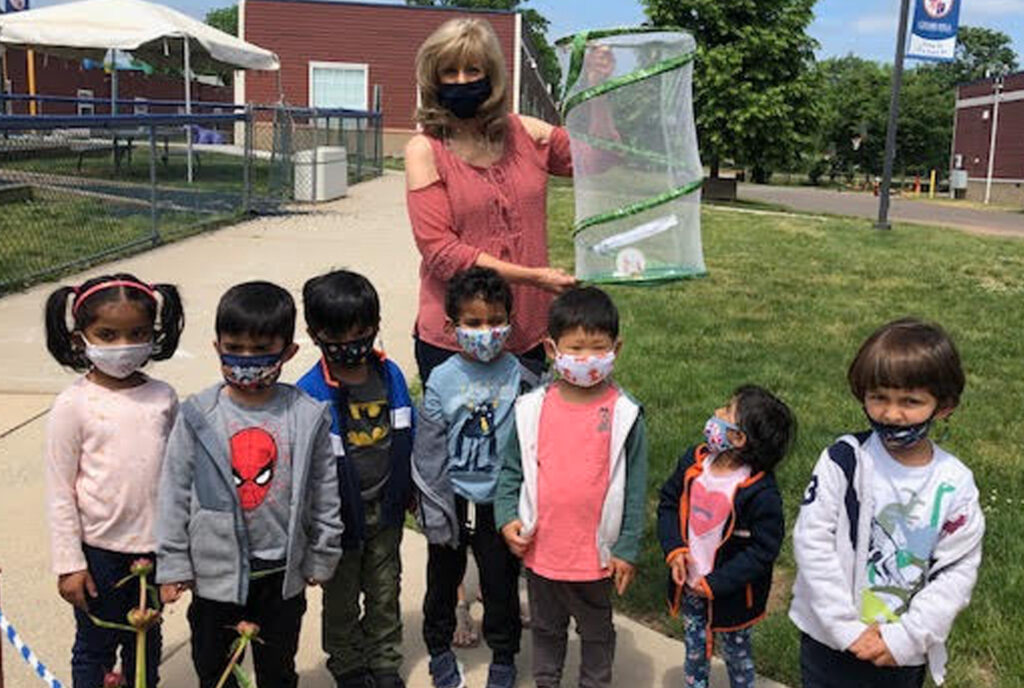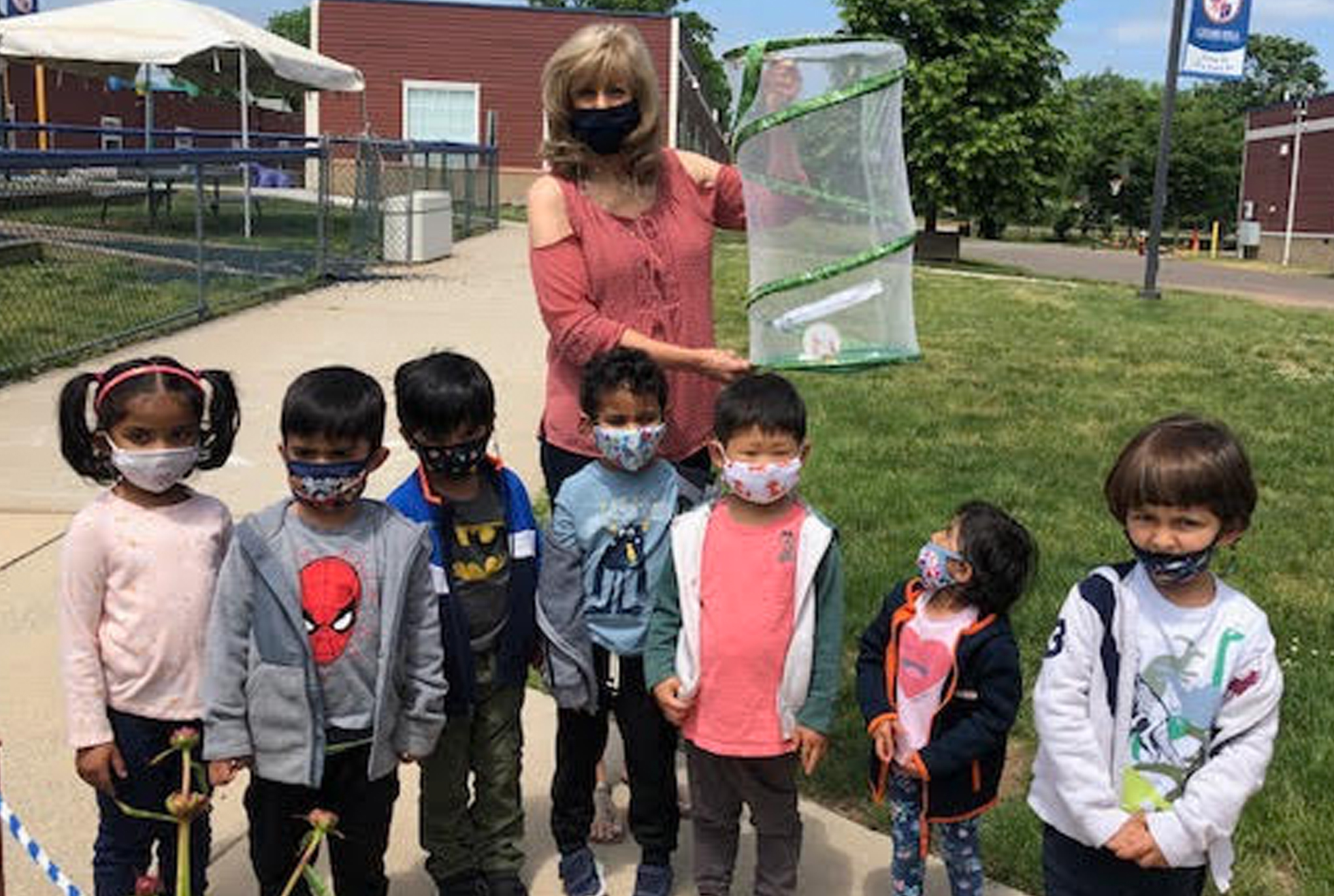 Preschool
Cedar Hill Prep School preschoolers had the awesome experience of watching caterpillars transform into beautiful butterflies in their classrooms over the past few weeks. They learned about the stages of a butterfly by observation. The class received 5 little caterpillars in a jar with food already provided. The children watched each day as the caterpillars ate and ate and grew and grew. Eventually, the caterpillars transformed into a chrysalis. After each chrysalis was cautiously moved to their net, the children eagerly waited for the next transformation. The children were so excited to see butterflies a few days later when they returned to school. A slice of orange was carefully put into the net for the butterflies to eat. Then it was time to set the butterflies free to fly away. For a craft, we made colorful butterflies of our own using paint and coffee filters.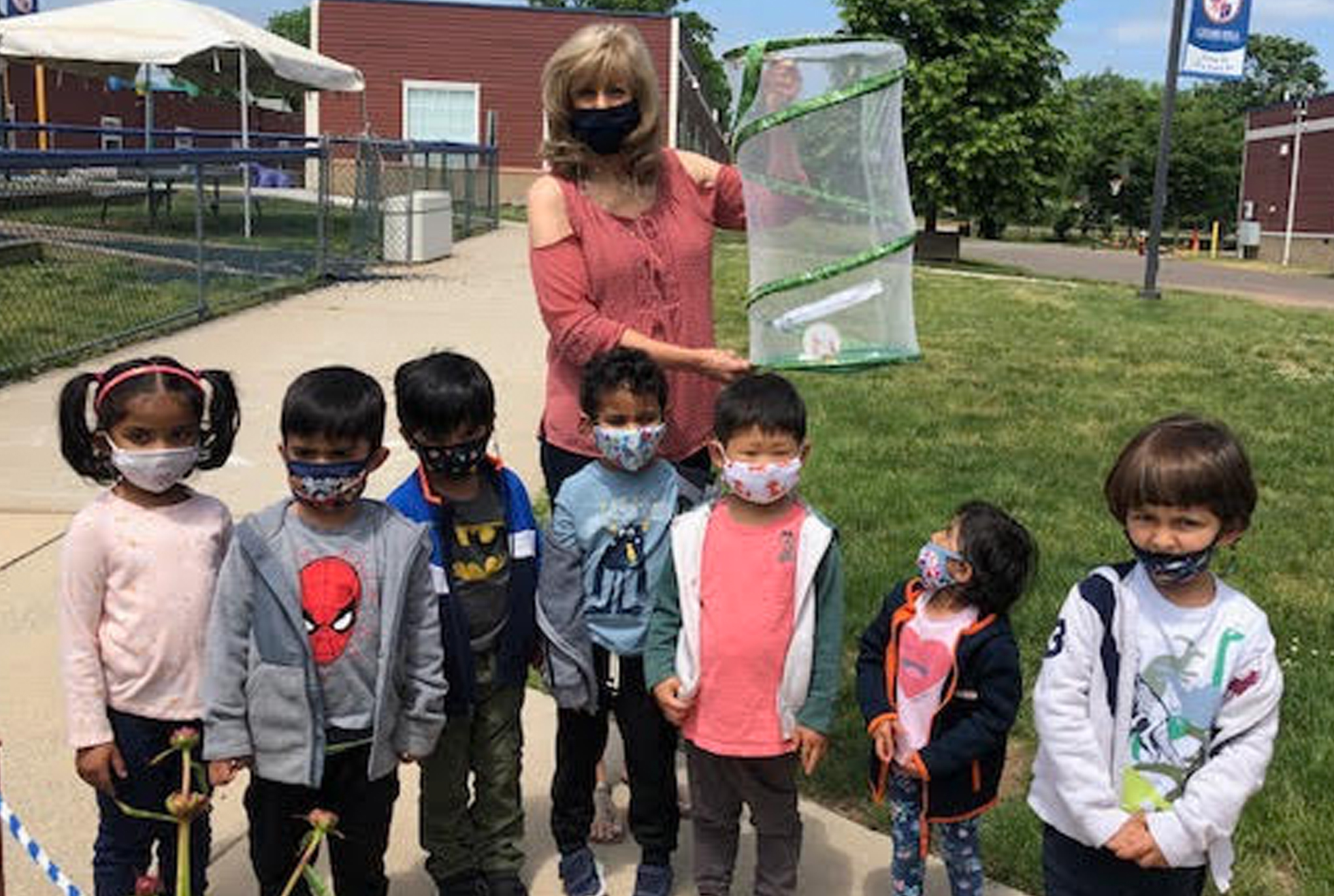 Pre-Kindergarten
Imagine the smiles on the faces of the Pre-Kindergarten children when they walked into class after the weekend and saw that all 5 of our pupas opened up. The children in Pre-Kindergarten so enjoyed learning about the life cycle of a butterfly. We learned about the 4 stages and we witnessed the 2nd through the 4th stages right before our eyes. After observing the butterflies we went outside and released them into their natural environment. It was so amazing watching them fly off to begin their journey.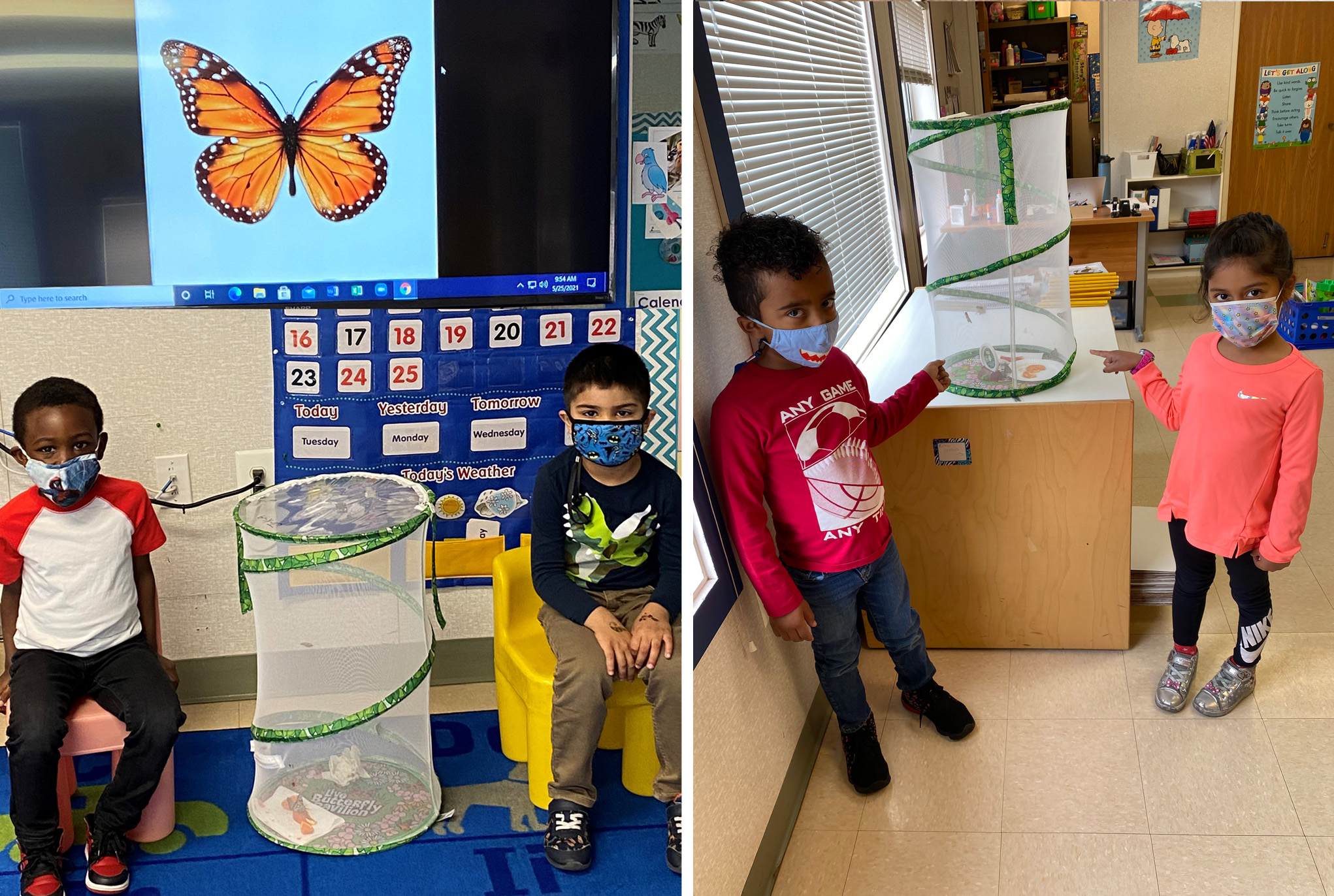 Kindergarten
Being able to witness first-hand the transformation of a caterpillar to a butterfly is such an exciting and educational experience. The kindergarten and first grade classes were able to welcome both warm weather and butterflies in this last week of May. They were able to watch the metamorphosis of our caterpillars turn into butterflies. They took this opportunity to learn about Science and Art. Today we set our butterflies free! Enjoy the video!