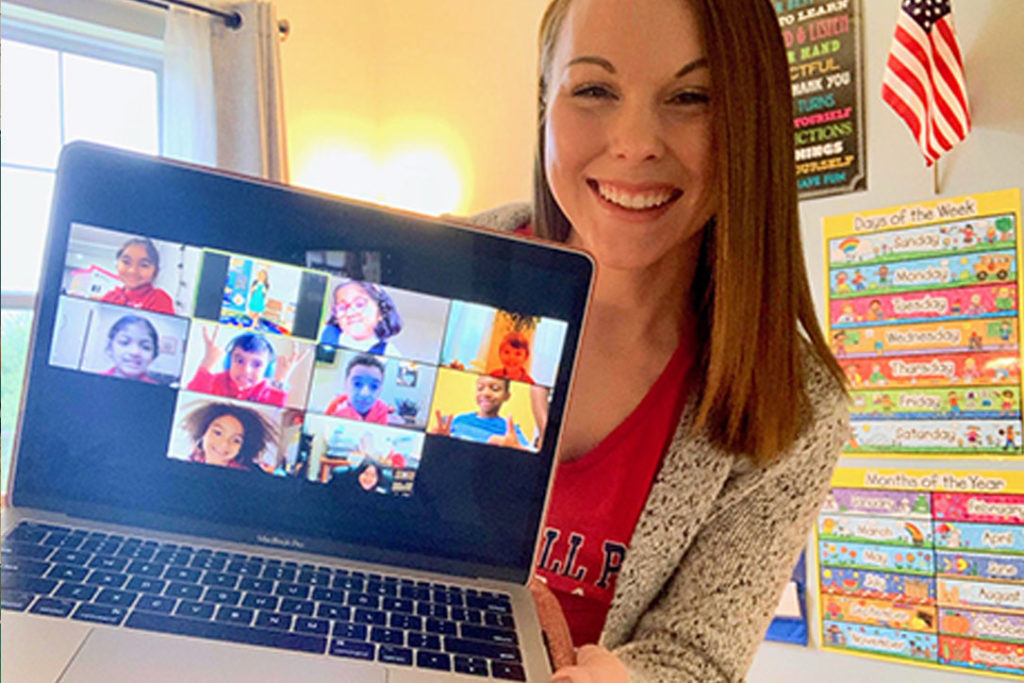 {"slidestoshow":"4","slidestoscroll":1,"dots":"true","arrows":"false","autoplay":"true","autoplay_interval":3000,"speed":300,"loop":"true","lazyload":""}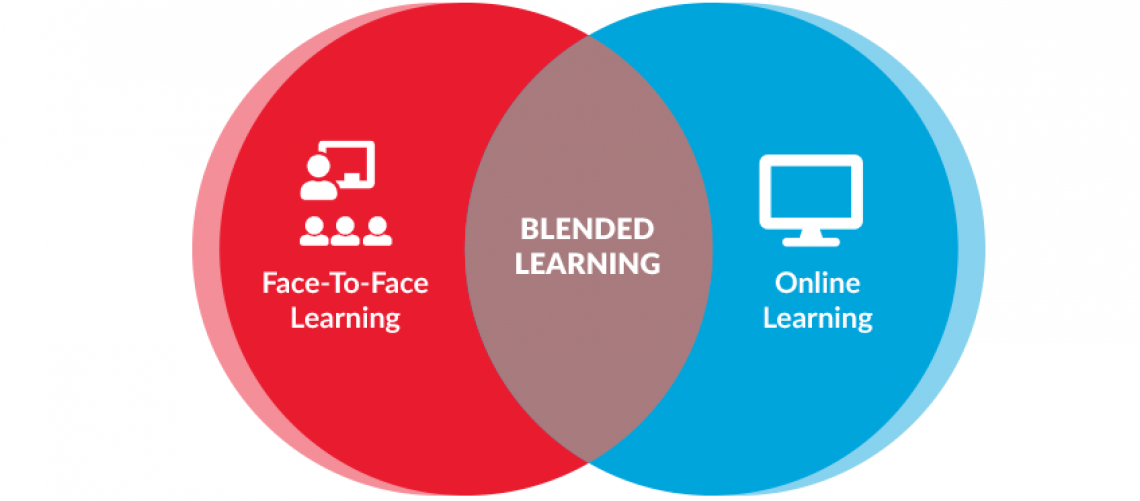 Blended Learning
Cedar Hill Prep School will be offering both an on campus option as well as a virtual educational option starting September 10th. Once a month, parents can change their selection from in-person to virtual and vice versa by sending a written notification by the 15th of each month to our principal, Mr. Seeley, at dseeley@cedarhillprep.com. This change will then take effect on the 1st of the following month.
How will the Blended Learning Work?
Virtual learners will learn with students in the physical classroom with the same daily schedule of activities. Virtual learners will also have the opportunity to participate in all extra-curricular activities.
Safety Protocols
There are many new safety procedures and protocols that will be implemented during this unusual but historic health crisis that we face today. Our Cedar Hill Prep School Administration has been closely following the ever changing guidelines requested by the State of New Jersey.
Some of the changes you will see in September include:
Upon arrival to school, all students and staff will have their temperatures checked and logged.

All students and staff must wear masks while on CHP campus.

Classroom desks will be set up with 6 feet separation. Students will stay in their classrooms, and the teachers will rotate.

Students will eat lunch in their classrooms.

There will be 6 feet of social distancing in the hallways at all times.

Bathroom use will be limited to one person at a time.

Outdoor learning and recess are incorporated into our daily schedule so students will have a chance to get fresh air while maintaining 6 feet social distancing.

There are hand sanitizing stations in all classrooms and hallways, and students will be encouraged to thoroughly wash their hands with soap and water often.

In-class and virtual students will be given "classroom protocols" that need to be maintained.
Frequently Asked Questions
1. What is the new arrival and dismissal procedure? To avoid overcrowding in the parking lot, CHP has adjusted our schedule to have more staggered arrival times. ALL parents, students, and staff members are required to wear masks. Parents WILL NOT be allowed to walk their children into the building. They will need to park and walk their child to a temperature check station in the front of the main building. A CHP staff member will assist informing two lines, maintaining 6 feet of social distancing, for temperature checks before students can enter the building. After the student is admitted on campus, the parent must exit the parking lot.
A student who has a temperature of 100.4 or above, or is showing any signs or symptoms of illness, will not be admitted on campus. If the students have no signs of illness, they will walk directly to their homerooms, maintaining 6 feet of separation from any other child or staff member.
Students will keep their backpacks next to them at their desks. Throughout the day, students will remain in their homeroom building, with the exceptions of art, physical education, recess, and visits to the nurse.
2. What precautionary measures are taken within the classroom? Classrooms are equipped with Hand Sanitizers, UV Filtration Systems, a UV wand for disinfecting, and an oximeter for checking blood oxygen levels. Each student and teacher desk will have a shield. Classrooms will be sanitized regularly, and the janitorial staff will be periodically cleaning the hallways and bathrooms throughout the day. Social distancing will be enforced throughout the day in the classrooms, hallways, gym classes, and recess.
3. What personal protective equipment will be worn on campus? Each student, faculty member, and staff will be required to wear a mask and may choose to also wear a face shield. ** A face shield cannot be worn in lieu of a face mask.
4. Is there any time where students will be able to take off their masks for break from having it on all day? When students are outdoors (i.e. Recess/Outdoor class), they will wear masks and observe the 6-ft social distancing protocols.
5. How long will the class periods be? The classes will run on a regular bell schedule.
6. Will the students change classes during the day, if so how will this be managed? Students will stay in their homerooms throughout the day, including during lunch. Subject teachers will rotate from class to class. Students will leave the classrooms daily during recess, and for a few specials such as Gym and Art.
7. Will the students have specials such as gym, technology, art, and music. Students will have all Specials classes as usual, including Gym, Technology, Art, and Music.
8. How will the virtual and in-person classes be conducted? When the school went on lock-down in March, CHP successfully administered and completed the school year with a full school schedule online via Zoom. We will continue with the same full-day academic program via Zoom for all virtual students. A few class sections will have a hybrid scenario with students both attending virtual and in-person. Virtual students will not take part in recess, but have the option to join in during lunchtime.
9. If virtual is selected, how will the student be able to hear the students and teacher, will you have a special camera and microphone to facilitate so that the experience can be interactive? Every classroom will be equipped with the necessary camera and microphone equipment so students can clearly see and hear the teacher in his/her classroom during instruction, as well as interact with other students in a hybrid environment.
10. How will the gym classes be conducted? Currently, there will be no competitive sports played during gym or recess. Students will exercise and work on skills training while maintaining social distance, both in the gymnasium and outdoors.
11. What is the bathroom policy? Only one student will be allowed in the bathroom at a given time.
12. How will the textbooks be shared by students on-campus? To store their textbooks and supplies, all on-campus students will have their own bin in the classroom.
13. How will classroom supplies be shared? There will be NO sharing of classroom supplies. Every student needs to come fully prepared with all supplies, as indicated on their Grade's Supply List.
14. Will there be busing this year? There are currently no Township buses operating for Franklin or Plainfield. We are still determining the operation of our CHP 25-seat bus.
15. Can I change my child's preference between virtual and in-person? If your child attends school in-person, he/she can choose to go virtual the next day. If your child chooses virtual and wants to come back to school in-person, you need to notify the school by the 15th of each month; your child may then begin in-person on the 1st day of the following month. Both requests require written notification to Mr. Seeley.
16. If my child feels sick, what is the school protocol? The school has a Registered Nurse on-site who will examine the student and advise the next course of action as per CDC guidelines. Every school is now mandated to have an isolation room near the Nurse's office for any student, teacher, or faculty member who may be showing COVID symptoms.
17. What are the protocols if a student tests positive? If one student in a class tests positive, that class and the teacher will be quarantined and go virtual until further notice. If more than one person in a building tests positive, the entire building will be quarantined, and the classes will run virtually until further notice.
Click Here to Read Our Safety Protocols
Contact Us
Please email admissions@cedarhillprep.com for more information.
Interested in Admissions? Since 2003, Cedar Hill Prep Day School has delivered the best education in Central Jersey. Whether your child is entering Early Childhood, Elementary School or Middle School , it's always a great time to begin an education at Cedar Hill Prep School.
Our Admissions Office remains open virtually and would love to hear from you. We are actively still taking applications and processing enrollment at this time.
Click Here for More Details
Make an Appointment Today