Cedar Hill Prep School Middle School Students Named National Finalists in the Bright Schools Competition
E-Robot is One of 50 National Finalists in the Innovative STEM Competition for Students in Grades 6-8
Cedar Hill Prep School in Somerset, N.J. congratulates its E-Robot Team (Fisayo Odukoya, Lilyanna Hopkins, Heer Patel, Carys Neill and their coach/teacher, Denise Galiano) for being named national finalists in the inaugural Bright Schools CompetitionTM.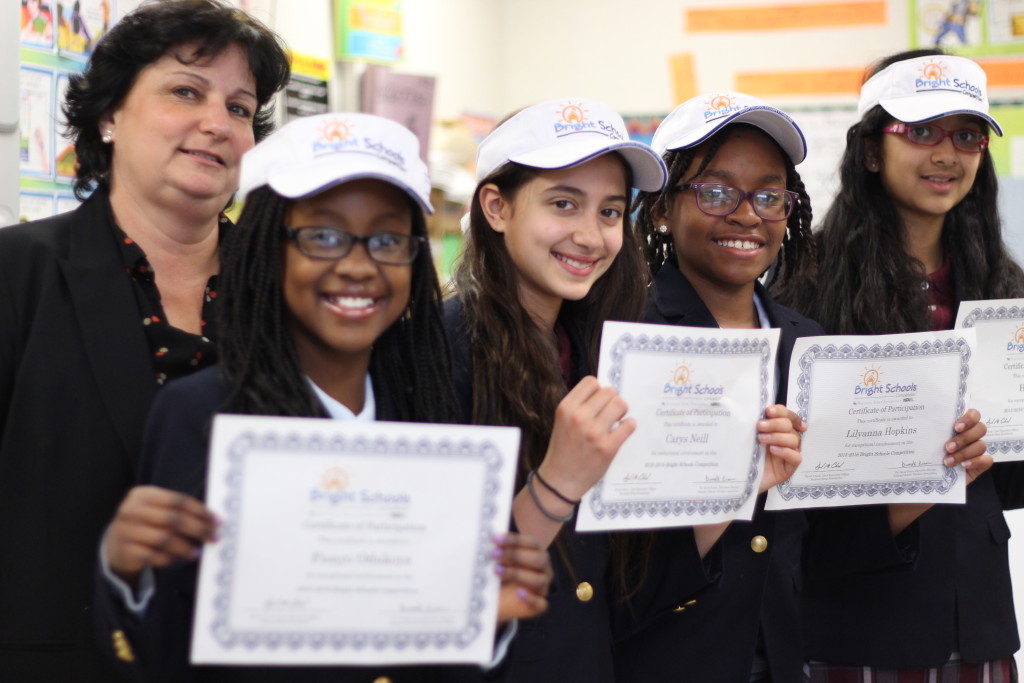 A collaborative effort of the National Sleep Foundation and the National Science Teachers Association, this competition encourages students in grades 6-8 to explore the correlation between light and sleep and how it influences student health and performance. E-Robot is one of 50 national finalist teams in this innovative STEM competition. On May 2, 2016, first, second, and third place national winning teams will be announced.
Under the mentorship of an adult coach/teacher, teams of two to four students identify, investigate, and research an issue related to light and sleep as it pertains to their community and/or young adolescents. Using scientific inquiry or engineering design concepts, teams develop a prototype, create an awareness campaign, or write a research proposal for the competition. Each team then submits a written report detailing their project along with a three-minute video showcasing their investigation. Projects are evaluated on the basis of several criteria, including scientific accuracy, innovativeness, and potential impact.
E-Robot's winning project, entitled "E-Robot," was designed to store electronic devices at night so that the light and sounds from the devices do not bother the sleeper while the items are recharging. The robot has a special secure entry and outlets in it. This serves to keep the devices hidden from the sleeper while the devices are on and charging. The robot was designed on Tinkercad 3-D design software.
"We congratulate the finalists on their innovative ideas and thoughtful projects. These students, teachers and parents will help bring about change in the way institutions view lighting and overall health," said David Cloud of the National Sleep Foundation. "We are extremely impressed with the quality of work and innovative ideas these students have exhibited as they explored science and found ways to benefit their communities and society as a whole."
The Cedar Hill Prep community is especially proud of its E-Robot Team and shares their anticipation as we await the May 2nd announcement.