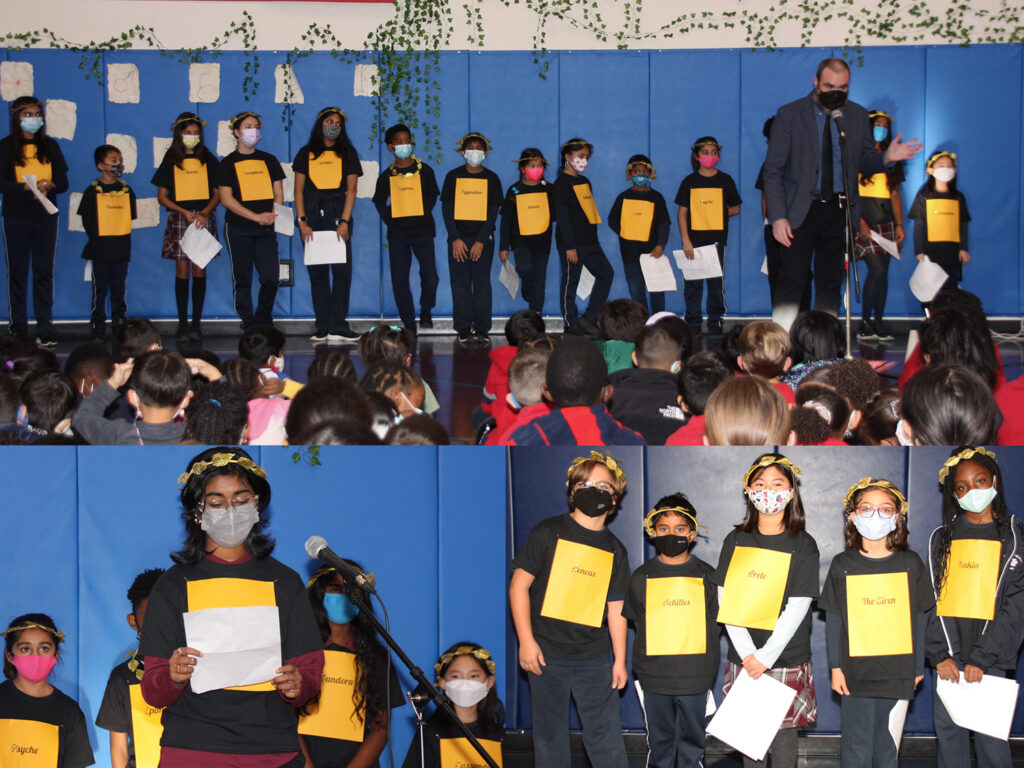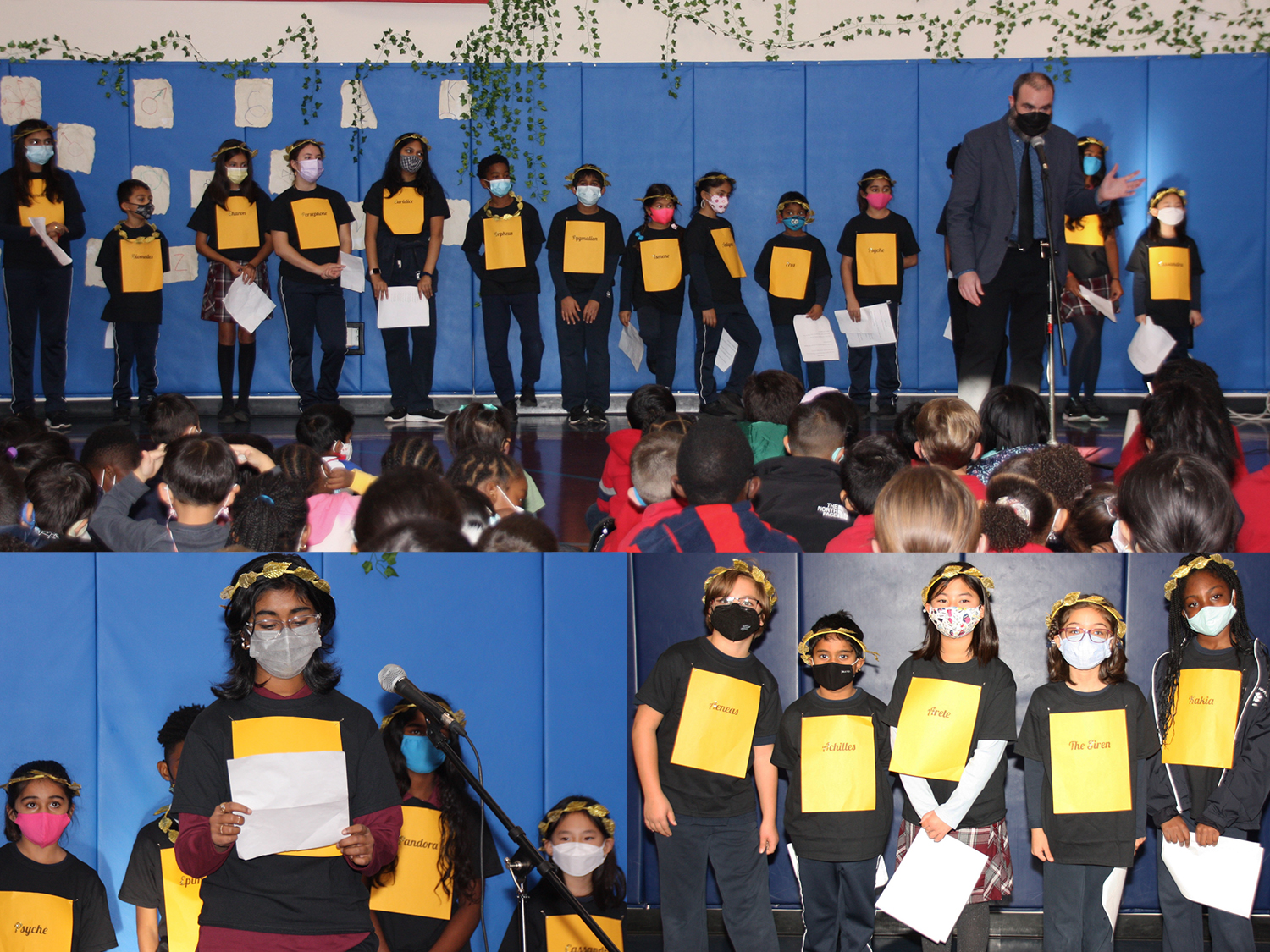 On Thursday, November 18th, Mr. Homiak and Miss Duncan, the CHP Drama teachers led an ensemble of CHP's finest aspiring young thespians in a performance of a series of connected monologues about various Greek myths. Adapted from Myth-O-Logues by Janice Harris, the play featured solo recitations from students in Second through Eighth Grade as they embodied characters from throughout mythology. The audience heard about the tragic tale of Orpheus and Euridice, met mythical creatures like the Centaur and the Siren, learned about the heroic exploits in the Trojan War, and discovered the stories of legendary figures like Pandora, Pygmalion, and Persephone. A great time was had by the audience and the performers alike!
The cast lined up as the theme music to the 1981 mythology based movie Clash of the Titans played in the gymnasium. Against a backdrop of plastic ivy clinging to the gym walls, also adorned with various symbols representing the assorted characters featured in the play, each performer took their turn at the microphone, regaling the audience with details of their backstory and the myth which they are remembered for to this day.
The large cast drew from age groups across the school. CHP's performance of Myth-O-Logues starred Isra Arif as Psyche, Aarush Reddy-Somidi as Eros, and Arnav Cherukuri as Achilles, all in 2A. From 2B, Ishana Vasanthan was Antigone, Cecilia Santiago was Ismene, and Kaelan Patel was Diomedes. Shivad Desai of 3A played The Centaur and Alayna Han of 3B played Cassandra. Zeni Morian of 4A was Kakia, while Nico Garofalo, Zia Shariff, and Tanish Patel, all of 4B, played Aeneas, The Siren, and Pygmalion respectively. In 5A Madeline Ngo played Arete and in 5B Vihaan Bal portrayed Bellerophon. Valentina Garcia of 6A was Charon and Noah Evans of 6B was Epimetheus. In 7A Anaya Raju played Pandora and in 7B Tanvi Potluri played Arachne. Hunter Terborg and Aarushi Gupta, both of 8A, played Orpheus and Euridice. 8B was represented by Tea Florencio as Persephone and Riya Gujral as Penelope.