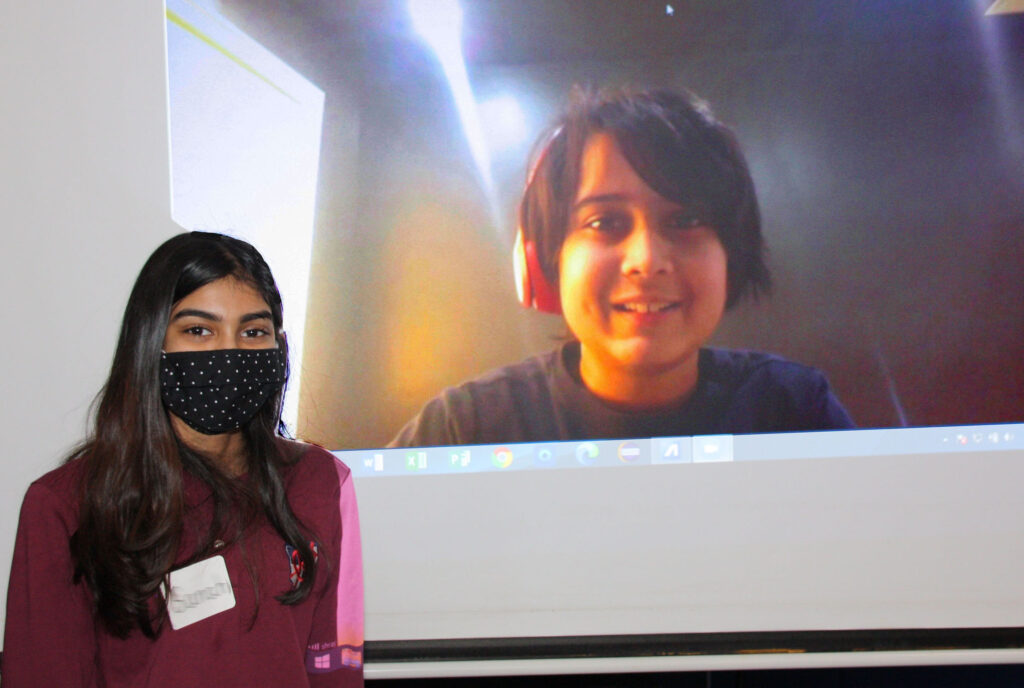 Our return from Winter Break was quite busy as students in grades 1 – 8 prepared for the annual Spelling Bee.  The first stage of the competition involved the Classroom Bees.  The winners from each grade then advanced to the CHP school-wide Spelling Bee.
This year's school-wide Bee was quite different from previous years.  On the morning of January 19th, rather than gather in the gym, the CHP community gathered in front of their computer screens to support the fifteen contestants as they competed in our annual CHP Spelling Bee. As a hybrid event, 8 participants were virtual while 7 were on-campus. The competition was quite impressive and lasted 11 rounds!
Advancing to the 10th round were second grader, Yajur Subramaniam, fourth grader, Anya Patel, and three middle school students, Shray Chandwani, Sarah Karlekar, and Sanah Shah.  By the 11th round, only two contestants were left, Sanah and Shray.  They then went on to compete in the Championship Round.
Congratulations to Shray Chandwani (1st place winner) and Sanah Shah (runner-up) for their amazing performances!   Shray will advance to the Scripps Regional Spelling Bee with our best wishes!