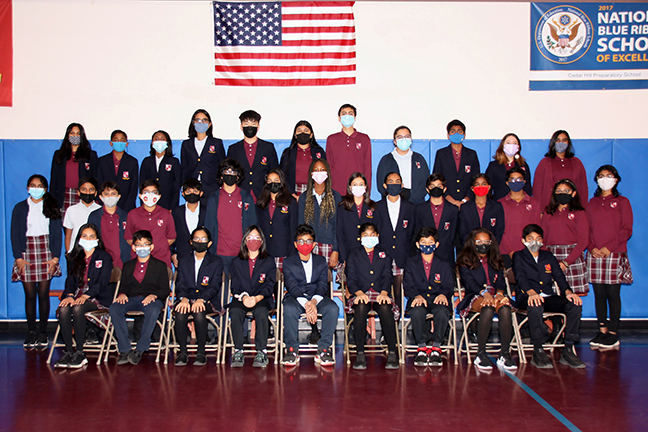 CHP's debate team, under the guidance of Mrs. Nan Menon, took part in their first debate of the 2021-22 Garden State Debate League season. The team worked diligently in preparation and brought their very best rhetorical skills to the competition. For their efforts, CHP's Debate Team took home multiple victories.
CHP was tied for 1st place in total wins and took 2nd place in total percentage points. Other wins for CHP included 2nd Place for Sophia Lai, Nitara Baruath, and Jwala Rajnikanth. Their victory was the first time a 6th grade team won 3-0 and ranked in the top 10 teams. 4th Place wins were brought home by two different teams of 8th graders. The first team included Tea Florencio, Aarna Rao, and Aarushi Gupta, while Sarah Karlekar, Suhani Davda, and Nina Barnes made up the second. In 5th Place were 7th graders Anaya Raju, Ananya Mehta, and Rashmika Majumdar.
The top speakers in the tournament included Jwala Rajnikanth in 3rd Place, Sophia Lai in 5th Place, Tea Florencio also in 5th Place, and Sarah Karlekar in 6th Place. The Top Speaker schoolwide was won by Jwala Rajnikanth.
Congratulations to all of the winners on a job well done. Best of luck as the season rolls on!