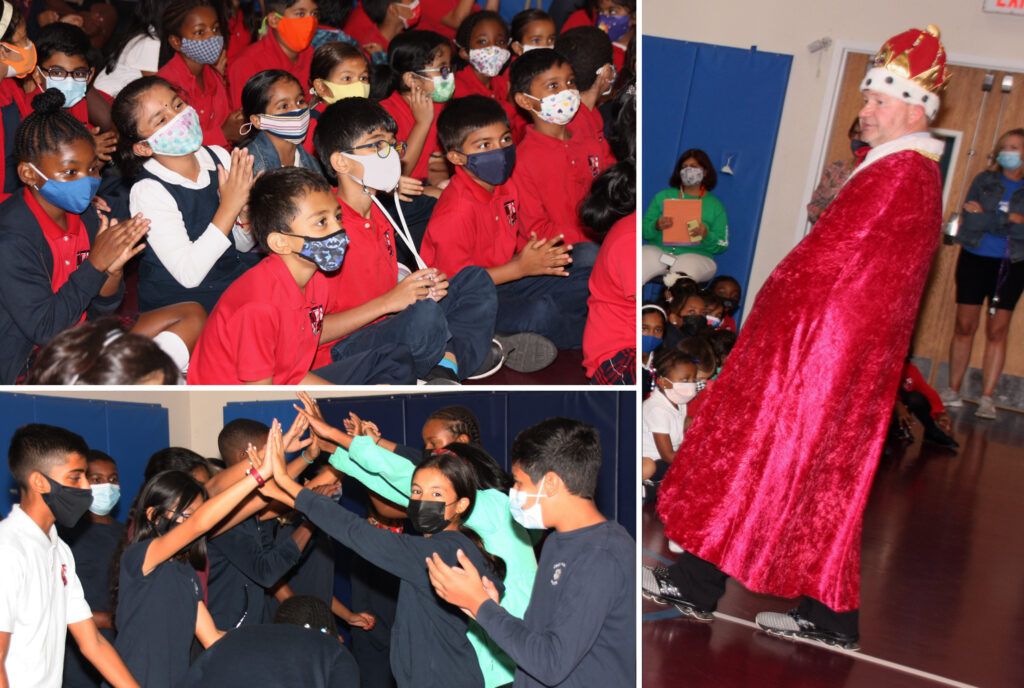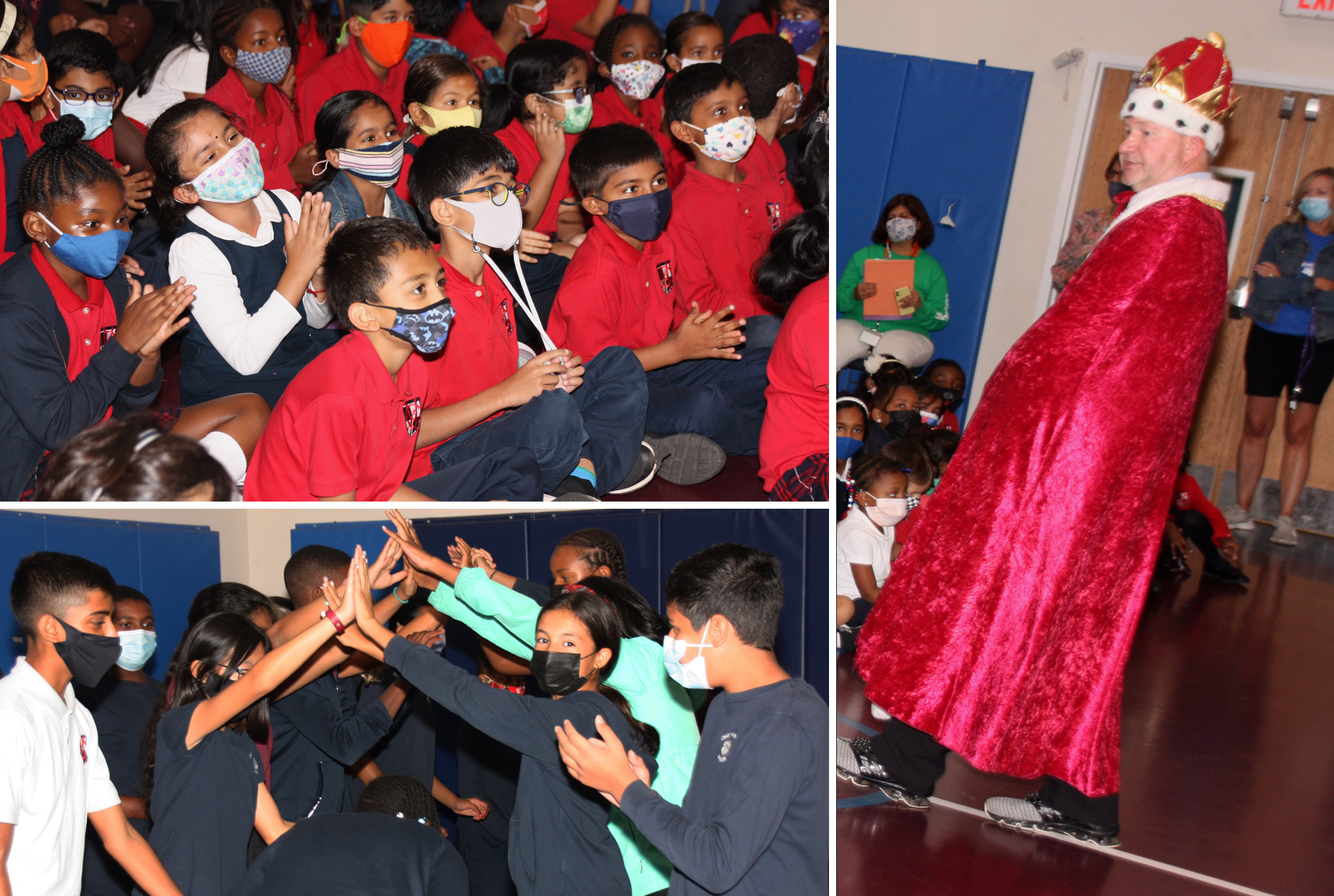 The staff and students at Cedar Hill Prep wasted no time this year getting down to the all important business of assigning new classmates and teachers to the school's House System. Led by Principal Don Seeley in full monarch regalia, the ceremony saw new members of the CHP family appointed, by way of drawing names from a hat, to one of the four Houses: Cherokee Bears, Lenape Owls, Ramapo Falcons, and Shawnee Beavers. "King" Seeley enthusiastically declared each new name to the sound of rapturous applause as all the Houses occupied a different corner of the gym, waiting to welcome their newest members.
The school cheered on each new House member as they ran through a human tunnel of high fives and applause, made by their housemates in celebration of each new addition to the respective Houses. Later in the day, the newly bolstered House rosters convened for the first House meeting of the year to discuss upcoming planned House events, not the least of which will be next month's House leader elections.
This inaugural House System event for the current school year was another big success. Students were able to practice teamwork, acceptance, and encouragement while the whole school took part in the bonding exercise of House assignments. Even though the House System divides the school into four quarters the camaraderie that is forged within that system brings us together as one unified school.
We are looking forward to a year of friendly competition among the Houses, as each group of students and teachers push each other to bring out the very best in all four Houses. Our student body truly lives up to the animals which represent each House. They are as bold as bears, as wise as owls, as adventurous as falcons, and as industrious as beavers.