Mission
The broad vision of The Cedar Hill Prep Education and Research Foundation (CHPERF) is to support, train, and research co-curricular whole-child learning activities at Cedar Hill Prep School (CHP).The CHPERF is committed to providing Cedar Hill Prep students with a broader educational experience to compliment the rigor and excellence of the academic program currently offered at CHP.
Welcome to the PTO
The Cedar Hill Prep Parent Teacher Organization (PTO) extends a warm welcome to our new family members and a welcome back to parents, students and faculty for the 2020/21 school year. We look forward to collaborating with old friends, new families and teachers in the CHP community. The PTO has been busy this summer planning exciting events and activities for the upcoming year. With your help we will fulfill our goal of creating the best school and best educational experience for our children. We want to create an environment where our teachers, administrators, support staff and students can do their best work. Join us in this mission- Volunteer, and be a part of CHP's success.
Always a community, together in unity!
CHP PTO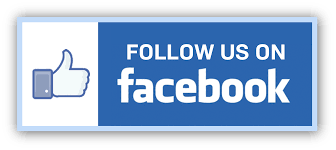 Preschool - Grade 8
New Parent Orientation / Meet and Greet
September 7
First Day of School
September 8
2022-2023 School Calendar
Discover Cedar Hill Prep School at our next open house or make an appointment today! Come and see why our students are in the top 10 percentile in the country! Contact us today at
 admissions@cedarhillprep.com or call: (732) 356 - 5400. Click Here to Register

If you cannot make it to the open house then please contact our Admissions Office to make an appointment today. We are actively taking applications and processing enrollment at this time.

Make an Appointment Today
Distance Should Not Keep You From a CHP Education. Cedar Hill Prep School offers different transportation options, in order to make the area's best education more easily accessible. CHP Transportation and Nonpublic School Transportation are the current available choices for families to explore. Without the concern of getting here, students can focus on all the ways they can excel once they have arrived.

Click Here to Learn More About Our Transportation
Read More Blogs