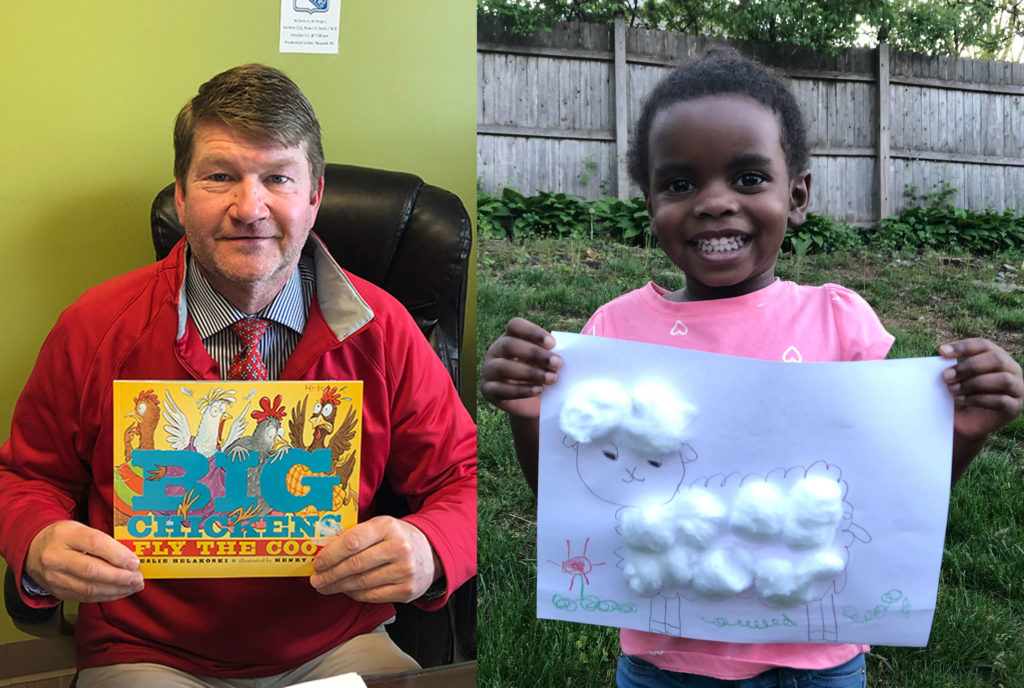 During farm week in Cedar Hill Prep School Preschool, we discussed the various animals that live on a farm. We even took a virtual farm trip to learn about the animals and things that are grown on a farm. Students were then asked to find 3 items in their kitchen that come from a farm. Some of the items they found were eggs, milk, fruits, and vegetables.
As a craft, the class chose sheep to learn how to draw. While listening to directions step by step, the children were able to draw their own beautiful sheep. They then covered the sheep's head and body with fluffy cotton.
Our last farm activity in our farm week was farm animal charades. Each child pretended to be an animal while the other children had to guess who they were.
Last but not least, we had a special reader. It was our own, Mr. Seeley, principal of Cedar Hill Prep. He read the book, Chicken, Fly the Coop. The children enjoyed hearing their principal read to them!!