RoboCup 2016 – World Championship in Leipzig, Germany
CEDAR HILL PREP SCHOOL WINS 1ST PLACE AS TEAM USA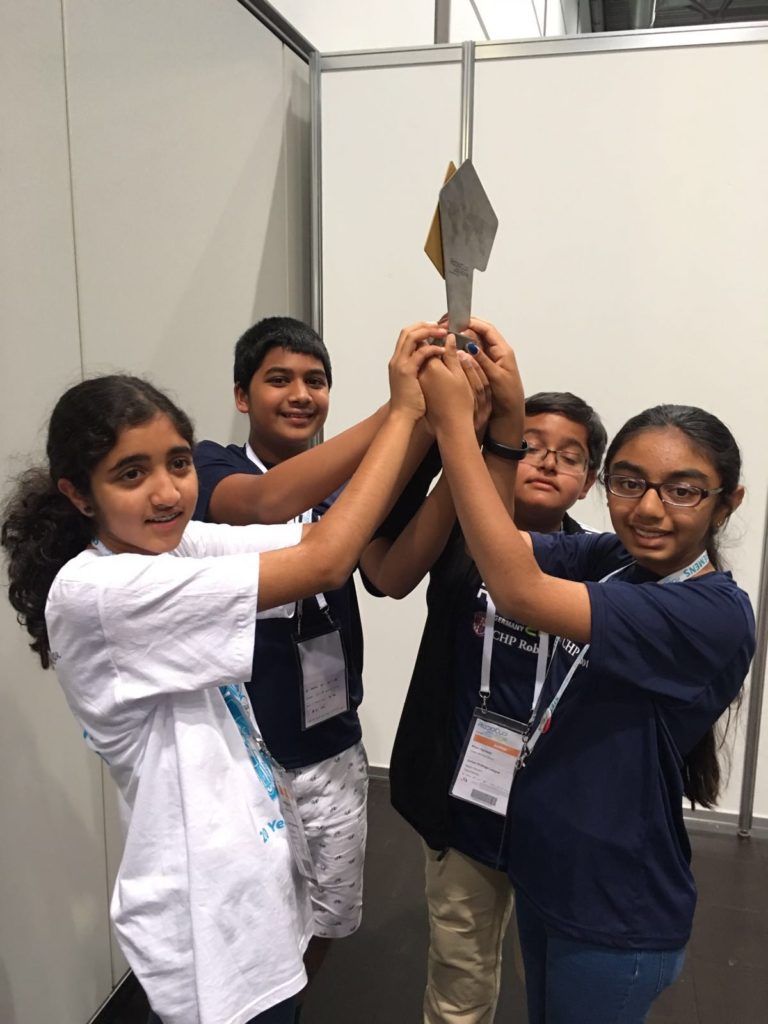 Focus on the future: Robots took over Leipzig – It was a meeting of high-performance robots and the innovative and intelligent minds behind them. The 20th RoboCup was held in Leipzig, Germany on the Leipzig exhibition grounds from June 30th through July 4th. The world championships of intelligent robots combine top scientific achievements with practical aspects and in the process show how one can address society's future challenges. A total of 3,500 participants from 45 countries and regions competed in 17 disciplines.
Cedar Hill Prep School, Somerset NJ, won the US championship and represented Team USA. in Germany. Coach Neetika Bhalla and the team, represented by Arjun Agrawal, Aarav Gupta, Nitasha Gupta and Nivritti Mantha, left for Germany on June 27th. They competed in the category OnStage which involved programming the robots to dance to music.
RoboCup Junior OnStage required teams to create a robotic performance on a stage. The teams were allowed to use a broad range of technologies to create the performance. Jury members evaluated the teams on the complexity of the robots, their programming, and the technical implementation of the performance.
There were two competitions at this level – Primary Individual and Primary Super Team.
In the Primary Super Team category, the Cedar Hill Prep Team USA, named "Master Dancers," was paired with Mexico and Taiwan. This Super Team had 24 hours to work together and program their robots to a specific task without any assistance from their coaches or mentors. The Super Team called themselves "Olympic Bots." They competed against 5 other Super Teams and beat them to win 1st place at this World Competition.
Congratulations to Cedar Hill Prep Team USA for their stellar performance!