Parent Testimonials
CHP Parent Testimonials
A Typical CHP Parent:
Understands that a good education in the early years sets the foundation for continued learning and study skills.
Believes education is the most important skill for success in adult life.
Would like to send their child to an affordable private school with a great curriculum.
Would like an environment where a child receives individual attention.
Would like a school that understands and supplements your lifestyle needs.
Understands children need to be in an environment where their raw intelligence is harnessed in order to develop self-discipline for lifelong success.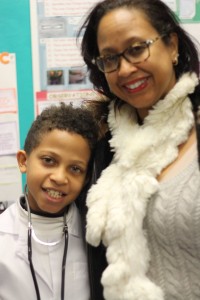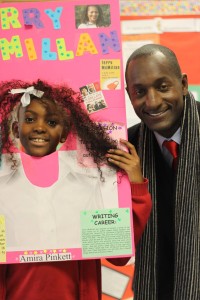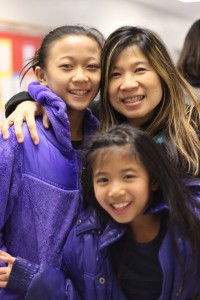 Here are some our Parent Testimonials
"Academic excellence at an affordable price!
Personal attention to kids and great club offerings like debate and robotics!
Exposure to regional and national level competitions.
My kids have been "lifers" at Cedar Hill Prep where they have found a "family" away from home.
They don't want to miss even one day of school!
Go CHP….!!"

– Divya Gupta, MD

"Our son attended Cedar Hill Prep until 2nd grade and then later he came back to CHP to complete his middle school. CHP under Ms. Nan Menon's and Mr. Seeley's leadership has provided our son with a nurturing environment to learn and grow. CHP develops curious minds and provides the resources to develop these curious minds. Classes at CHP are small and the education is personal. The teachers know their students and can tailor their efforts to individual student needs. Our son has been successful in his new high school, due in part, to the foundation built through his education at CHP. CHP provides a high-quality education in a supportive environment, preparing students for a successful future."

– Nima Subramanian

"Cedar Hill Prep has been a wonderful educational experience for our daughters (Pre-K 3 and 1st Grade) and us from the start. The staff are warm and welcoming and truly care about the academic and social development of every CHP student. They encourage each child to express their opinion and communicate with their educators and peers to ensure his/her continued educational growth. The curriculum and cohesive atmosphere offers a perfect balance of education, social interaction and cultural awareness that serves as a solid foundation to prepare young children for their future education. Cedar Hill Prep offers the opportunity for children to appreciate the differences in cultures at a very early stage in their lives to enable them to appreciate and celebrate diversity. CHP is the best decision we have made for our daughters' future."

– Renee Charles Rott

""Hi, I don't know if you remember me, but this is James Ingram, former Cedar Hill Prep student from '06-'09. I remember CHP from back at Oakcrest to the partial year at the Ukrainian Center to the Inaugural Cedar Hill Prep School year in 2008. I remember CHP very fondly, and I attribute my sports career to your motivation, Mr Seeley, starting at the age of 6. I have done very well since leaving CHP, as I am currently a senior at Piscataway High School and have recently committed to continue my academic and baseball careers at Johns Hopkins University in Baltimore, MD."

– James Ingram

"Larry and I want to extend our congratulations on the school's blue ribbon status . I'm sure you're thrilled by the affirmation after years of hard work by you, Mr Seeley and your teaching staff. Elaina and Josh benefited greatly during their time at CHP, both from the quality of education and nurturing environment. A well deserved recognition!

I also wanted to update you on one of the fruits of your labor of the second graduating class of CHP. Elaina was just accepted to her first choice college, Furman University. You may know Furman as a small nationally regarded liberal arts college in South Carolina. It is a good fit for her, It is small and has a reputation for being innovative, I can see the CHP influences in her choice. At this point she is planning to major in business. Furman also has the added benefit of being a 40 minutes away from where we will be moving after Larry retires.

It seems like just yesterday that Elaina started in Mrs Steiner class and Josh in Mrs Gadaleta. Josh has set his sights on the architecture program at Clemson. We are practicing our "y'alls" in preparation!"

– Sandy Pesce

"Cedar Hill Prep has become a second home to Nethra, although this is her first year here. Coming from a public to private school, as parents, we were apprehensive as to how she would cope with the pressures of the academia here. The teachers at CHP have made her feel comfortable and have provided more than adequate help in her getting up to speed. The challenges the school throws to the kids here make them want to push themselves to higher levels, which we have seen with Nethra. The teachers here are a gift to the school. With completely unconventional ways of teaching, they encourage the students to unknowingly learn and explore avenues they might not have discovered otherwise. The only reason for us picking CHP is that, it provides for the overall development of their students. As parents, we were not in favor of a school that provided only academics, but other extracurricular activities like sports and the arts. We are so happy with the clubs Nethra has enrolled herself in. Drama and Music are very special to her, and we were excited when the opportunity came for her to showcase her talent in the drama class.

CHP has offered our child everything we wanted in terms of a private school, academics and extracurricular. Our only regret would be that she will have to find another school for high school. Only wish CHP would be that home where she could graduate and go on to college!!!" – Nita

"Our daughter has been a part of the CHP family since Pre-K 3. She is currently an eighth grader and CHP has become a second family not only for her, but also for us.

All the teachers at CHP are very knowledgeable, sincere, dedicated, helpful and ensure that the students thoroughly understand the concepts that are being taught in class. We have always been able to get an immediate and helpful response from all teachers any time we sent an email or had any questions. Principal Mr. Seeley is always available no matter what the circumstances, and ever ready to discuss any matters or help the kids with anything. Very often he has gone out of his way to ensure the students' needs were met, while at school. Ms. Menon, founder of CHP, encourages all students to take up challenges and have a curious mind. She has created many opportunities for the students to learn new skills and join interesting clubs and not only have the kids enjoyed these classes or clubs, but have excelled in them.

Students are encouraged to be part of the many clubs and sports teams. Our daughter is part of the soccer and basketball team and an active member of the various clubs of CHP. This, together with the strong support of Teachers and administrative staff, has enabled her to grow up as a well-rounded young lady.

We are extremely happy with the level of education and challenging yet supportive learning environment that CHP is providing and our daughter is truly blessed to be part of this wonderful community." – Reji Thomas

"Last year, we were indeed fortunate to have discovered Cedar Hill Prep school for my daughter, Anika . She is now 4 years old.

The school's well-researched programs have helped my daughter actualize her potential in multiple ways: cognitively, physically and emotionally. Cedar Hill uses developmentally appropriate practices inclusive of emerging literacy, weekly show and tell presentations and a wide variety of programs such as second language learning, music instructions and stage appearance opportunities have provided Anika with first hand rewarding experiences.

From the first day of school Anika has adapted so easily into the school. She feels like this is her second home. The school truly has an open door policy with the teachers, principal and management. The teachers know every single child in the class & as a parent I know that my daughter is in safe hands.

The school's emphasis on parent teacher interaction is a thing we love.

CHP and it's teachers are the best thing to have happened in the last year to Anika.

Over the past year, we as a family have seen Anika grow into a confident 4 year old. We are so excited about her future here @CHP.

Thank you Cedar Hill Prep!" – Lavina Vaswani

"Aarav has gotten into the John Hopkins University Talented Youth Program in the Honors level. He scored 97 percentile. I am extremely happy with CHP and the way it is preparing kids for the future." – Upasana Gupta

"I was looking for a learning environment that was a holistic experience for my daughter: education, sense of community, growth and development. CHP has provided that environment. I have seen improvement in her academics in her short time at CHP. Before joining CHP, there were gaps in her academics , especially reading, but with the help of her teachers, we have been working together to close those gaps. The pace is fast, and it has been an adjustment for us all, but she is making progress. When she does well on a test or on an assignment, it boosts her confidence and excitement for learning. My husband and I were a little nervous about putting her in a private school because we weren't sure if she would feel isolated socially. She's still a work in progress, but she has made new friends, and her CHP teachers have been very supportive. We look forward to continuing to be a part of the CHP community." -Roxanne Fontaine

"Our daughter has been a part of the Cedar Hill Prep family since her 1st grade (she currently is in her 8th grade). When I say family, I truly mean it, as the school is a very close knit community where every teacher knows every student and every student knows every other student and teacher. This close bond has not only provided our daughter with extremely focused attention but also a very customized education, where the teachers truly understand her strengths and weaknesses and take the pains to grow her strengths and help her overcome her weaknesses.

I believe, the primary reason for our daughter showing all round capabilities and leadership skills, whether it's in her studies or her extra curricular activities like soccer, basketball, debate, science fair, theatre, math league, student volunteer work, was because of the undying dedication and effort of the faculty of CHP.

While their guidance taught her how to win in almost anything she put her mind to, it most importantly prepared her to understand and rebound from her defeats, a very important life lesson, in our opinion.

Like every other 14 year old she has her own distractions, but the teachers were there every step of the way ensuring she doesn't stray and is focussed on her goal.

While, as parents, we never really understood the importance of the education at CHP, we have been thoroughly impressed at how it has boosted her chances when applying to other private high schools.

The admissions directors at most of the schools, she applied to, held CHP in very high esteem because of students who had come from there earlier or based on what they had heard about CHP. And I am sure with every passing year, CHP will continue to impress more folks with the quality of education they impart to their students.

The CHP family has been a true partner when it came to educating our daughter and preparing her to excel in life as a whole. Ms Nan has been a fantastic guidance counselor helping parents like us in understanding what is available out there and what is best for our child, providing guidance over weekends, meeting us late nights to talk about high school or just being there when we needed her.

The most important part of CHP is not that they have a great faculty or that they have a fantastic facility or that they teach each child to discover their strength and use that to their full potential, but the fact that they make school a FUN place to be, for both the parents and the children." – Raghu Krishnan
"The Kindergarten program at Cedar Hill Prep School provided a great educational experience for my daughter. The curriculum is very thorough and prepares students for success that is above and beyond average kindergarten programs. My daughter looks forward to coming to school each day and actually enjoys doing homework! She recently received an award for academic excellence as a result of all the great work that is taught at Cedar Hill Prep! I am a proud CHP parent and look forward to the continued growth that I know my daughter will have at this wonderful school!" – Angie J. Barnes
"My daughter has blossomed tremendously since beginning Junior Kindergarten at CHP. Her love of learning has always been there, but the nurturing environment helped her overall confidence level.
The teachers she has had thus far have been challenging, yet loving. They want to see students excel and work hard, but also to teach students that learning can be fun.
My daughter will be beginning second grade this September and is looking forward to meeting her new teachers, but continues speaking very highly of all her past teachers." – Anjalee Patel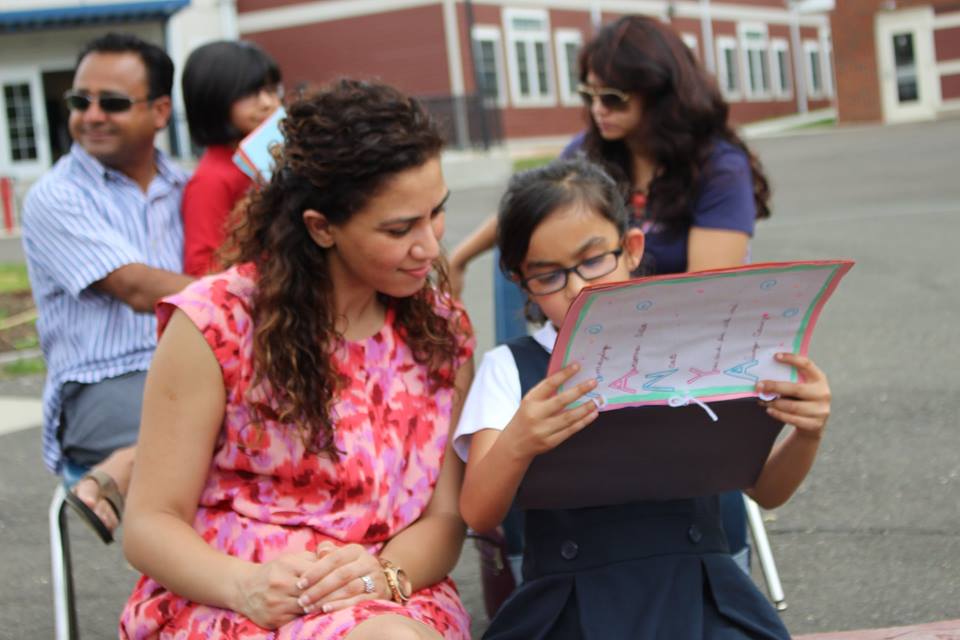 "My son Ryan attended kindergarten last year and will be starting 1st grade in September. I couldn't love a school more for my son than Cedar Hill Prep. The "community feel" you get from the other parents and faculty is like none other. It's like one big family! My son has really blossomed in kindergarten and I owe much of it to Cedar Hill and his amazing teachers. He made such wonderful friends. He was actually sad to leave them for the summer!
The curriculum is excellent and challenges my son in many positive ways. I believe that my son gets the individual attention he deserves at CHP, instead of just being one of the "crowd". I feel incredibly confident sending my son to Cedar Hill Prep, and soon my middle son to pre-k this fall. Watching my children excel validates my decision every day." – Chrissy Carlberg
"Everyone who has a child understands how difficult it is to entrust their care to someone else. It has been almost 2 years since my son started Cedar Hill Prep. Every day he comes home singing a new song and showing me proudly his artwork, letters, and numbers that they worked on that day in class. He loves the teachers and staff. He has made friends that he will continue on with.

I am so pleased with our experience with the school. Slowly, my son is becoming a loving, intelligent, self-sufficient and productive little man and I owe much of his personal accomplishments and confidence to the loving guidance of his teachers. I still hate to leave him during the day, but l know I have to. Thanks to CHP, my son is passionate about learning, the school experience and caring about people. I would personally love to thank all the teachers and the staff for their hard work, time, and love for my son in my absence. I'm thankful every day that I found Cedar Hill Prep." – Priyanka Jain
"Cedar Hill Preparatory School is a fertile ground for nurturing the mind, fostering individuality and developing one's personality. The aim of good education is not merely to prepare the child for life, it is more so to provide the child effective tools and survival skills for living a fuller and happier life through learning. On this concept, CHP provides children the path to a life of learning and true education.
"My daughter has developed so much since she joined Cedar Hill Prep. I have had so many compliments on my daughter, and although I would like to take all of the credit for her development, I know that your school has played such a big part in who she is and how she acts. She absolutely loves school, her teachers, and her classmates and even the administration staff. Her Pre-K3 class is her other family which she proudly talks about all the time. It is so nice to be able to go to work every day knowing that my daughter is being loved in a safe environment as well as getting a wonderful education.
Thank you for everything!" – R. Ahmed
"Intelligence plus character-that is the goal of true education." – Martin Luther King Jr. -P. K. Gupta
"As proud parents, we have no doubt that our daughter is receiving a first rate education in a nurturing environment." – The Rivera Family
"This was my son's first year here at CHP. One of my fondest memories of this year is when my son came home and told me he 'loved Mrs. Holstein and Mrs. Chari very much.' If this isn't a true testament to how wonderful the teachers are I don't know what is. He thoroughly enjoys going to school every day. The teachers challenge the students to become independent thinkers, and guide them in a positive direction. He's become so outgoing, made great friends, and he loves to learn. I honestly believe it's because of the amazing job this PK3 class has instilled in him.

I'm so glad I chose CHP for his Preschool." – J. Mistry
"We wanted to find a school that would nurture our son through his academic career as well as empower him with knowledge. We can confidently say that we have found that and so much more at Cedar Hill. It is very rewarding to see our son grow intellectually and emotionally. We expected a high level of academics, but we were exceptionally pleased with the self-assuredness and confidence that our son exhibits. We cannot express how impressed and thankful we are, that our son is a part of this growing community. We started this venture hoping to give him the best academic education possible, what we are getting is so much more." – G. and J. Burnett
"Cedar Hill Prep has been everything we wanted and expected from a school – an excellent education in small classes, individual attention to our kids needs, opportunities to try new things in a safe environment, and a community of parents who believe in the school's mission.
We are particularly gratified by the dedication and commitment of the faculty to the well being of each child.
"Cedar Hill Prep is focused on the educational needs of each student. CHP embraces new concepts in learning and teaching methodologies to outpace other schools, public and private. The individual and overall test scores evidence this commitment to innovation. Every student receives care and attention, from the director to the teachers to the assistants. At CHP, the students are part of a family that supports their unique ability to perform at their very best. The teachers and administration recognize and value input from parents. CHP takes a leadership approach to educating students. CHP isn't waiting to be prodded by some government agency to do what's right. National test score averages are the "baseline" of the CHP philosophy, not the "goal".
CHP proactively works to insure students have every opportunity to excel." – The Ingram family
As proud parents, we have no doubt that our daughter is receiving a first rate education in a nurturing environment." – The Rivera Family
"My daughter has been studying at Cedar Hill for the last 2 months. Within this short period of time, I am amazed at the overall development that she has experienced. CHP teachers are very caring and genuinely interested in each student's development. They are always willing to help your child learn and develop as an individual. The first time I received an e-mail, I was surprised to see an email at 6:00 am on a weekday and throughout the weekend from my daughter's teacher but then learned, that's the normal communication process between parents and teachers. As a parent, I always have questions about my child's development and learning skills. I have always received the attention and guidance that helps me understand the steps required from my end.
"Good education starts at the top and that must be the case at Cedar Hill Prep School. I am truly proud to say that I have chosen this school for my child. He's been there since Pre-K3 and I have no complaints or concern whatsoever. The faculty and staff are so knowledgeable in so many areas. The teachers are always there for the students not only with understanding and caring but also with a devotion that is beyond the call of duty. I'm glad that my son is a part of a very great school. …Thanks to Prep. Keep up the good work!" –K. Patel
"In addition to Cedar Hill Prep offering an excellent education, the staff, students, and parents are one big family. Our daughter is happy to go to school every day and my husband and I love her teachers. It is a wonderful feeling to know that our child is receiving a great education in a nurturing and inspiring atmosphere." -The Hebbon Family
"As parents of three children in Cedar Hill Prep we are in a unique position to experience several different grades simultaneously. This is our fourth year at CHP and the excellence that the school strives for is evident in the curriculum at every level. In addition to a challenging curriculum that exceeds what is offered in most other schools, the staff is also exceptional. They provide a warm and nurturing environment in which the children's emotional IQs can flourish. We feel that this is every bit as important as the academics and we feel very fortunate to have found a school for our children that excels at both." – The Neill Family
"Cedar Hill Prep is a wonderful school for my daughter. One of the reasons we chose the school for our daughter is because of the diversity of the students and faculty. The unique curriculum not only challenges our daughter each day, but it encourages her to learn and grow. We are amazed to see how excited she is when she tells us what she learned that day. Last, the faculty is professional & courteous and instills an open door policy to voice any concerns." –B. Goel
"My son is a new student at Cedar Hill Prep and he loves it! The small class sizes ensure that the kids get personalized attention. The curriculum is great for a classroom full of kindergartners – it's fun but it challenges the kids and empowers them to do their best. You can see how much the teachers care about the kids. They show it every day. It's nice to be a part of a school that has so many great things to offer its students." –L. Benjamin
"All it took was a postcard followed by a phone call to the school, and we were 'hooked.' Cedar Hill Prep became as much a second home and second family to us, as it was a school. If its walls could talk, it would elaborate on an environment of unlimited support, nurturing, encouragement, dedication and commitment from the faculty towards the well being of each child. Cedar Hill Prep designed their curriculum to increase global awareness, thus preparing my daughters for successful integration into a multicultural and interdependent world. Articulate, well-rounded, creative, carefree, etc.… are examples of adjectives used to describe CHP students. Even in these challenging, economic times, we cannot think of a better way to invest in our daughters' future." -The Pean Family
"As a new parent to the Cedar Hill Prep family, we are pleased to have found an educational environment with a philosophy we believe in. We wanted a school with a first rate education, to meet the individual needs of our two sons. The faculty and staff provide a nurturing, as well as an intellectual atmosphere. Our children love going to school every day and we feel fortunate to have found an exceptional school." -The Johnson Family
I remember the words of Ms. Nan [Menon] from the Orientation meeting, 'Learning at CHP is a partnership between parents and teachers.' I have seen this partnership develop and grow as time passes. I made a decision to enroll my daughter at CHP after my first interaction with Ms. Sulitzer and all the feedback I had received about her teaching techniques. My daughter comes back from school every day and tells us about new things she has learned in the course of the day.
We are very fortunate to have made a decision to expose our daughter to this great learning environment at CHP." – K. Sharma
---
Do you want to see for yourself first hand what our parents are raving about?