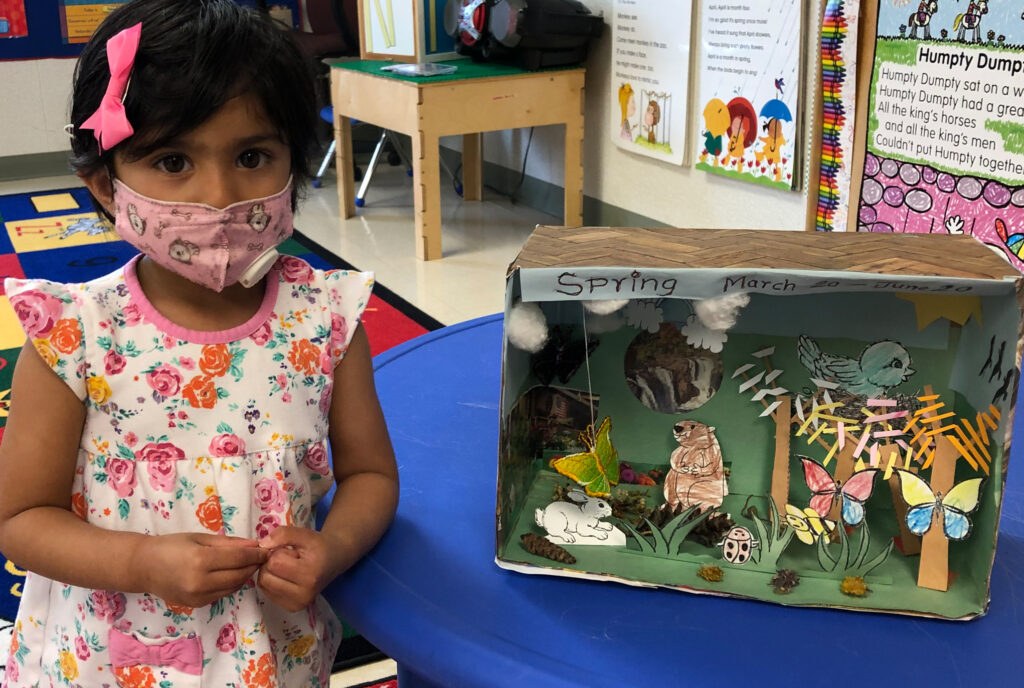 Preschool
Our preschool children participated in the Annual Cedar Hill Prep School Science Fair. Throughout the year, the children learn about the 4 seasons. They learn about the seasons through books, songs, poems, and taking walks outside. Their assignment was to choose their favorite season and create a diorama with help from their parents. Their projects were very creative using materials that they found at home.
On the day of their presentation, all of the parents joined the class on zoom to hear their child and peers present their projects. At the end of the presentation, the parents were serenaded by the season songs that the children have been practicing all year.
Pre-Kindergarten
The Pre-Kindergarten classes blew us away with their science fair projects. Our little scientists were so creative in their thinking and execution of their projects. They experimented with items that sink and float, living/non-living magnets, the weather, clouds, the four seasons, mammals, birds, fish, and reptiles. Way to go Pre-Kindergarten. We are so proud of you.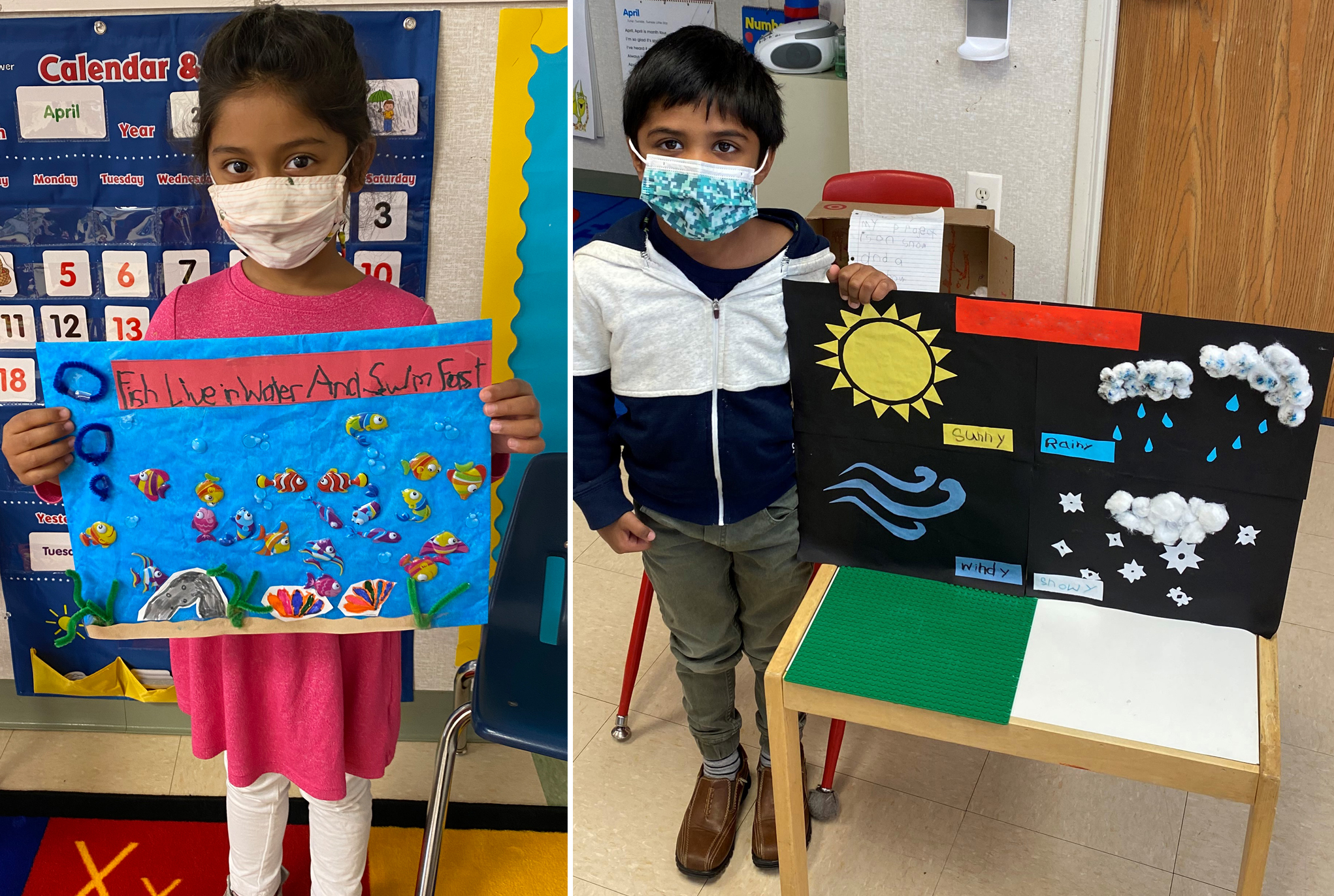 Kindergarten
On Tuesday, April 20th, the Kindergarten students participated in our annual CHP science fair! Our young scientists worked very hard to prepare their projects and presentations for this special event. Projects were created based on topics that have been discussed throughout the school year in our science curriculum. This includes topics such as animal habitats, earth science, space science, and more!
Congratulations to the Kindergarten class on a fantastic science fair! We are so proud of all your hard work!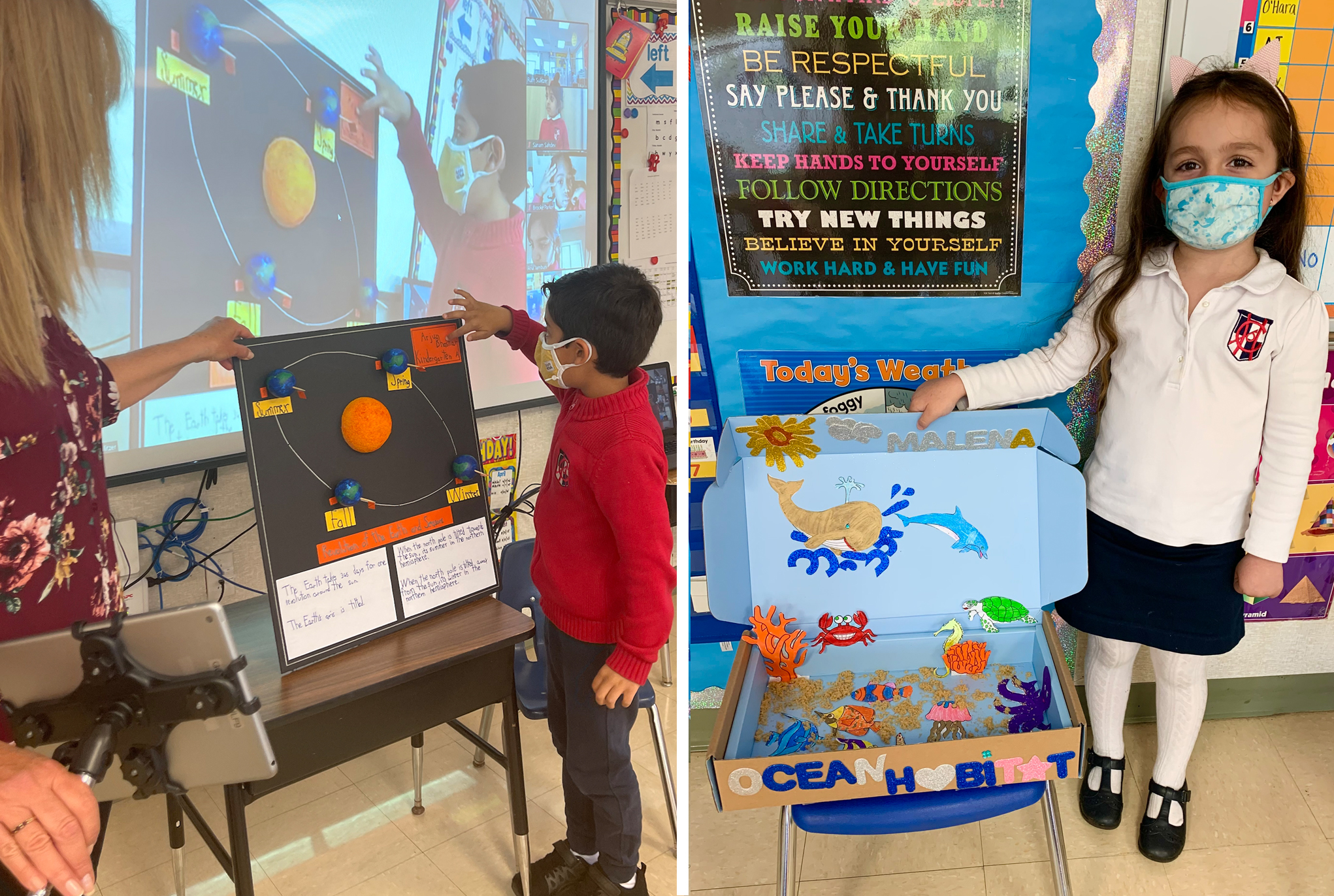 Grade 4 
Parents, teachers, and students, virtual and in-person, enjoyed the Fourth Grade Science Fair on Wednesday, April 21st. Students created their own inventions using combinations of simple machines such as wheels and axles, levers, pulleys, screws, wedges, and inclined planes.
In their presentations, they described the work their machines did, explained the parts of the machines, and gave live demonstrations of the machines at work. A great deal of creativity and ingenuity went into the design and implementation, in addition to providing a fun way to learn about physical science.