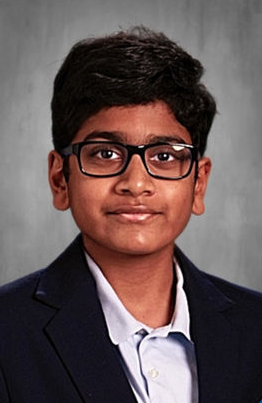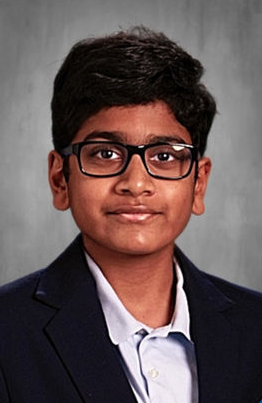 Cedar Hill Prep is extremely proud to announce the academic distinction bestowed upon CHP middle school student Sriram Banigallapati, who was the recent recipient of High Honors by The Johns Hopkins Center for Talented Youth, known as CTY, for his scores on the School and College Ability Test.
Among nearly 19,000 international students who joined CTY during their most recent Talent Search year, Sriram was one of the qualified participants for High Honors Awards who made up less than 20% of new additions to CTY. This honor also includes admission to CTY's summer and online programs, which are a gateway to an entire network of global connections with other highly promising youth.
Referred to as a "math champion" by his teachers, Sriram is also heavily involved in many aspects of academic and extracurricular life at CHP. Other scholastic successes include his first place Science Fair win, his bronze medal in the National French Exam, his third place award in the Math Olympiads for Elementary & Middle Schools Competition, and his ranking as a Science Bee national semi-finalist. In addition, Sriram is a member of the Junior Rho Kappa National Social Studies Honor Society, the New Jersey Middle Academic League, and the CHP Debate Club. As a member of the Debate team, Sriram has also given of his time outside his busy schedule to take part in coaching the Bridgeton Debate team, helping guide them to a first place victory!
Sriram exemplifies the accomplishments of our student body at CHP, where our children aspire to be among the very brightest young academics currently establishing themselves in order to make a lasting impact in their future careers. We offer our sincerest congratulations to Sriram and his family, and recognize his talent and achievements as indicative of the very best that CHP offers all our students.