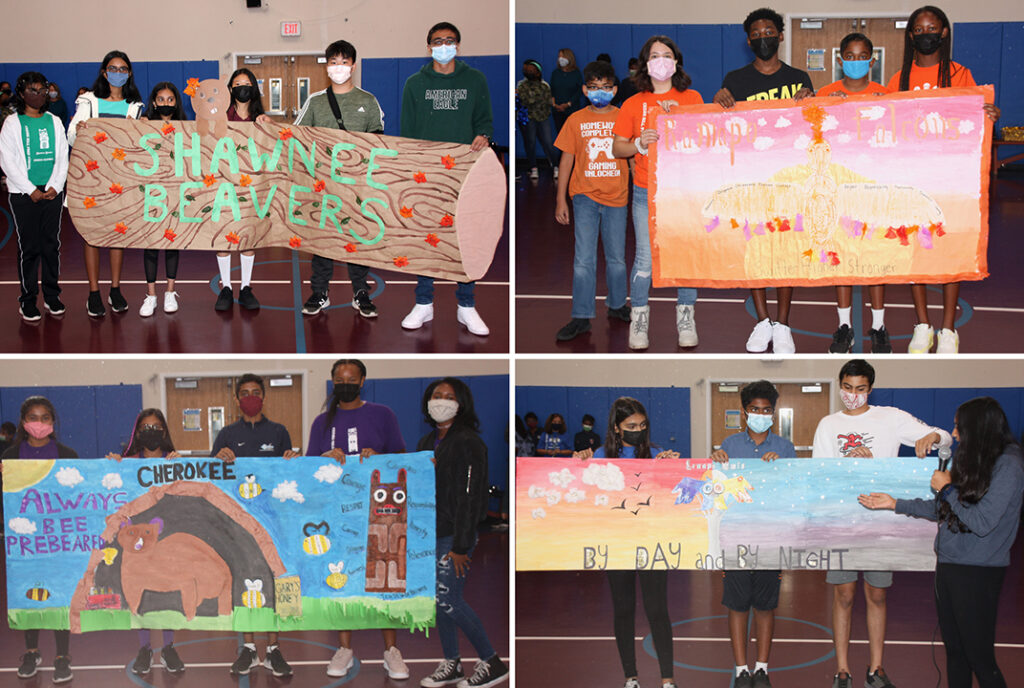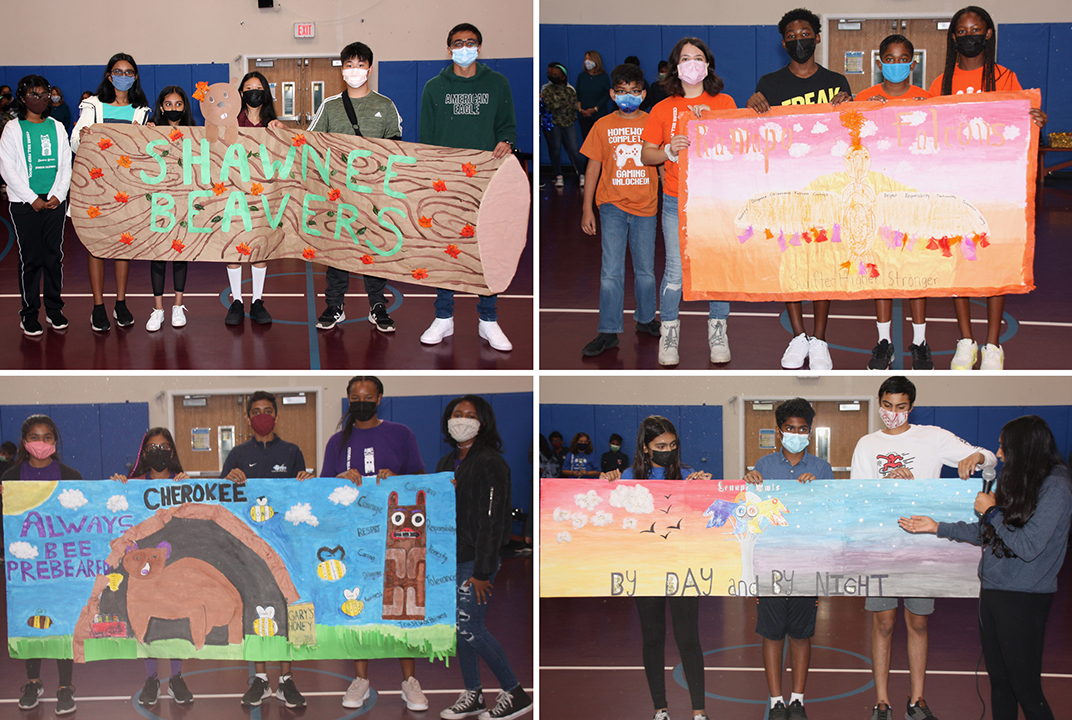 The House System held its annual Banner, Song & Cheer contest on Friday morning, the first day of October, gathered in the gym from Grade 3 and up. Principal Seeley praised all the houses for raising the bar this year and elevating the competition to a whole new level of friendly rivalry.
Each House unveiled their original hand designed and decorated banners, celebrating the animal which symbolizes each house as well as the core values of the school which are embodied in the actions of that House's members. They showcased the banner to the judges, with a House representative explaining what each element of the banner symbolizes and how the imagery depicted was chosen and why.
As the Houses took turns, the banner presentation was followed by a song and cheer combination. The choreography and effort that went into each of the songs and their accompanying movement kept the other Houses excited and made it easy for everyone to cheer each other on, even in the name of vying good naturedly for the most overall House points.
The Ramapo Falcons revised "Seven Nation Army" by The White Stripes to include lyrics about their House's competitive spirit. The Cherokee Bears repurposed Dua Lipa's hit "Levitating" to give themselves a rousing theme song. The Lenape Owls worked their House name into a rendition of "ABC" by The Jackson 5. The Shawnee Beavers, meanwhile, came up with an original song of their own called "Feel The Fever." The songs and cheers were punctuated by high kicks, splits, somersaults and assorted coordinated dance moves which elicited delight and applause throughout the gymnasium.
The contest was judged by CHP's bookkeeper Donna Pizappi and nurse Loretta Koleser, who did not have an easy decision to make. Ultimately, the winner of both best song and best banner went to the Cherokee Bears, while the Lenape Owls took the prize for best cheer. Congratulations to the winners and huge applause for the efforts that all of the Houses put into the competition!