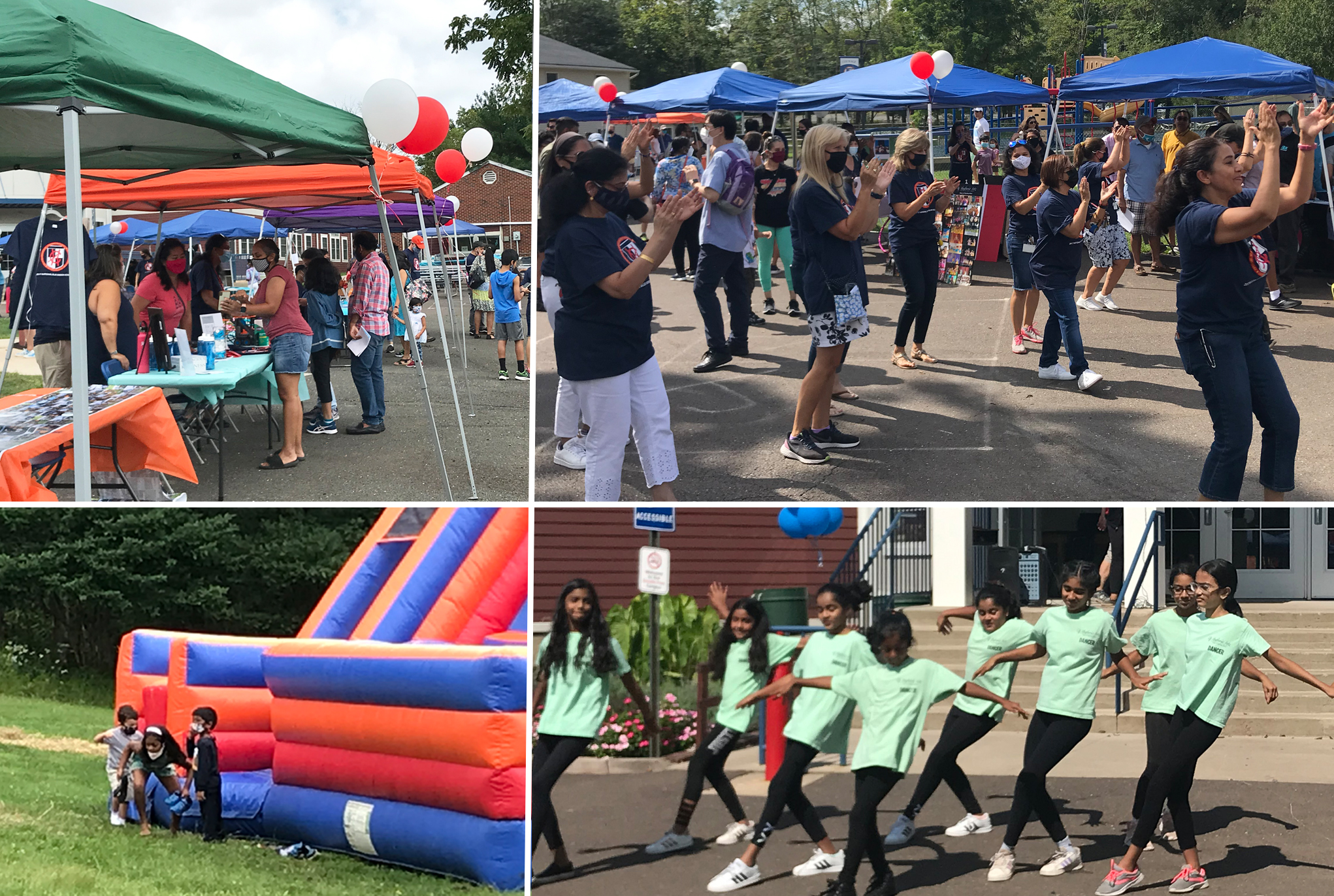 Cedar Hill Prep opened its campus to the parents of our students and the families of our staff in order to celebrate the return of our annual in-person Welcome Picnic. The Welcome Picnic was an event for the entire CHP community to come together, get to know one another, and enjoy some great fun, food and games.
CHP's usually health-conscious catering options were replaced for the day by cotton candy, snow cone, and popcorn machines. Kids had access to an outdoor obstacle course and an inflatable bounce house as the campus and classrooms were utilized in a different capacity and transformed into temporary carnival attractions for the duration of the event.
Parents had the opportunity to meet CHP's newest teachers and discover what each of them brings to the school that enables our educational village to prosper. Staff were able to advertise the various after school clubs that are offered by many of CHP's teachers during extracurricular hours. This includes such past favorites as D & D Decor Club, Reading & Writing Club, and Art Club. Among the new clubs open to students this year are Chess Club, Kids Kitchen, Comic Book Club, and the Lil' Cats Sports Programs. 
Entertainment was provided by the CHP staff as they danced in unison to the sound of the international dance hit "Jerusalema." Additionally, members of the Rhythmic Arts Dance and Music Center performed a choreographed routine to the delight of the gathered families. Principal Don Seeley acted as our master of ceremonies and our founder, Nan Menon, called to share a special greeting from afar as she is temporarily out of the country dealing with a family obligation. 
A fun-filled and memorable day was had by all. The faculty at CHP were overjoyed at the willingness of our extended community to join us for such an important occasion at our school. Thank you for giving us the opportunity to meet face to face and to introduce ourselves personally.