{"slidestoshow":"4","slidestoscroll":1,"dots":"true","arrows":"false","autoplay":"true","autoplay_interval":3000,"speed":300}
Writing / Poetry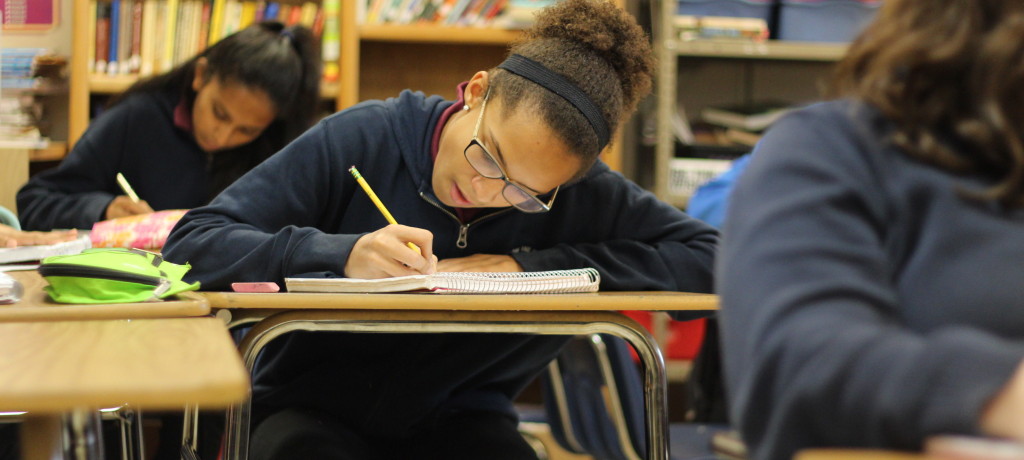 Cedar Hill Prep School Writing Portfolios 2013-2014
Writer's Workshops have resulted in many beautiful, well-crafted stories, reports, and essays this year. From poetry, to short stories, to reports, and on to myths…… The CHP Middle School students love to write!
CHP National Geography Bee (Grades 4-8)
January 29
Family Fun Night
January 31
Report Cards (Preschool-Kindergarten)
January 31
Daddy Daughter Dance
February 6
School Calendar
Cedar Hill Prep Debate Wins Again! On December 7th, Cedar Hill Prep participated in the Garden State Debate Meet at Bridgeton Middle School. The topics for the debate were - (a) The President should serve a single six year term, (b) Banning neonic pesticides does more harm than good, (c) The green new deal is bad for America, (d) End NJ Bear Hunt. Once again, Cedar Hill Prep finished first with the highest overall points. Three teams finished in the top 10, and Arnav Upadhyay won the Top Speaker Award for Cedar Hill Prep School.
Read More
The Multiple Advantages of a Multilingual CurriculumThere have been a number of studies in recent years that suggest people who speak more than one language are in fact more intelligent. An article written by the New York Times highlights that learning multiple languages could improve cognitive skills beyond those related to language, which is a considerably different viewpoint than previously thought.
Read More