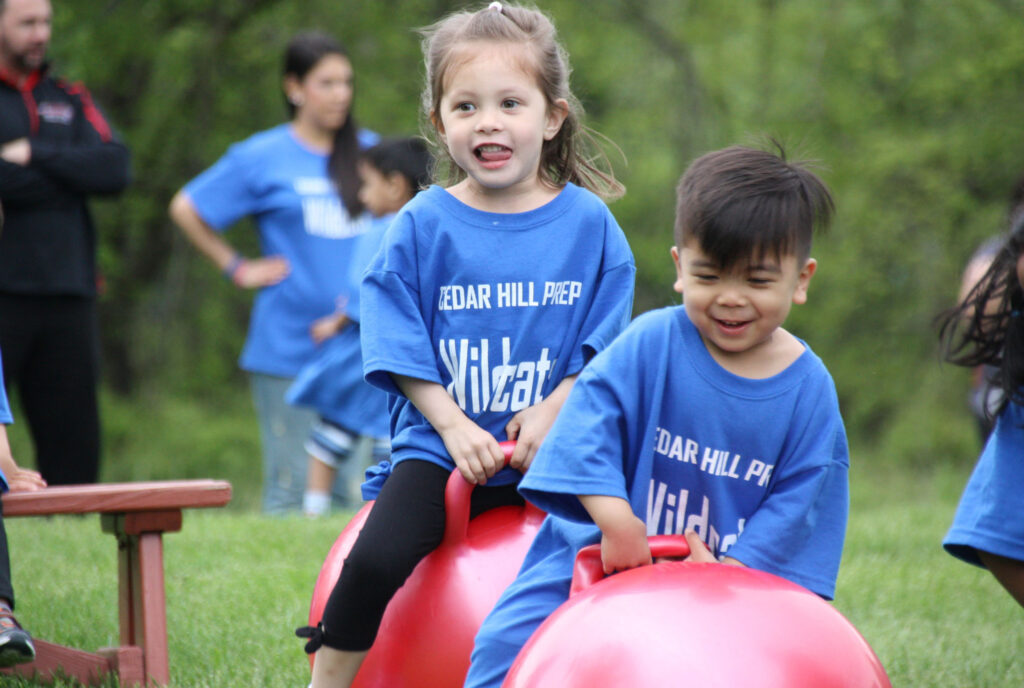 Physical Activity is so important for our children of all ages for so many different reasons! It not only affects their physical health and development but is also a key component to a child's mental and emotional health as well as their ability to learn.
Cedar Hill Prep emphasizes daily physical activity through our Physical Education Classes for all Grades, including Preschool as well as daily outdoor play.  
Please note images are taken pre-COVID-19.