{"slidestoshow":"4","slidestoscroll":1,"dots":"true","arrows":"false","autoplay":"true","autoplay_interval":3000,"speed":300,"loop":"true","lazyload":""}
Dress Code
Cedar Hill Preparatory Uniform at Lands End: Visit Site
Cedar Hill Prep students are expected to be neat, clean and dressed in uniform at all times unless given permission by the administration to be out of uniform. There are many positive reasons for a school dress code, including:
A respectful academic atmosphere where every student feels a sense of professional etiquette and arrives each morning ready to face the assignments of the day.


A good impression made on both peers, parents and teachers that showcases a sense of pride in their appearance and their role within our community.


A shared sense of community as all students recognize an aesthetic camaraderie among their peers.


Fewer potentially maladaptive or rebellious behaviors that may first be manifested through expression of clothing.


A lesson in boundaries, expectations, and responsibility that begins every day before the students even leave their home.

Additionally, a dress code can be greatly important to matters of student self-esteem and self-respect. Taking pride in the way they look is the first step toward taking pride and accountability in the work that our students do at CHP. We want all of our students to feel their very best and dressing for success is a crucial part of developing that confidence.
We have partnered with the clothing company Lands' End in order to offer our students and their families high quality clothing that is both durable and fashionable. While shoes can be purchased outside of the Lands' End options for wardrobe it is advisable that students wear comfortable shoes for staying active across our campus, both between classes and while outside.
All uniform shoes are no longer available from Lands End and now can be purchased from any store.
**Please Note Sweat Shirts, Sweaters, and Blazers must be purchased from Lands End**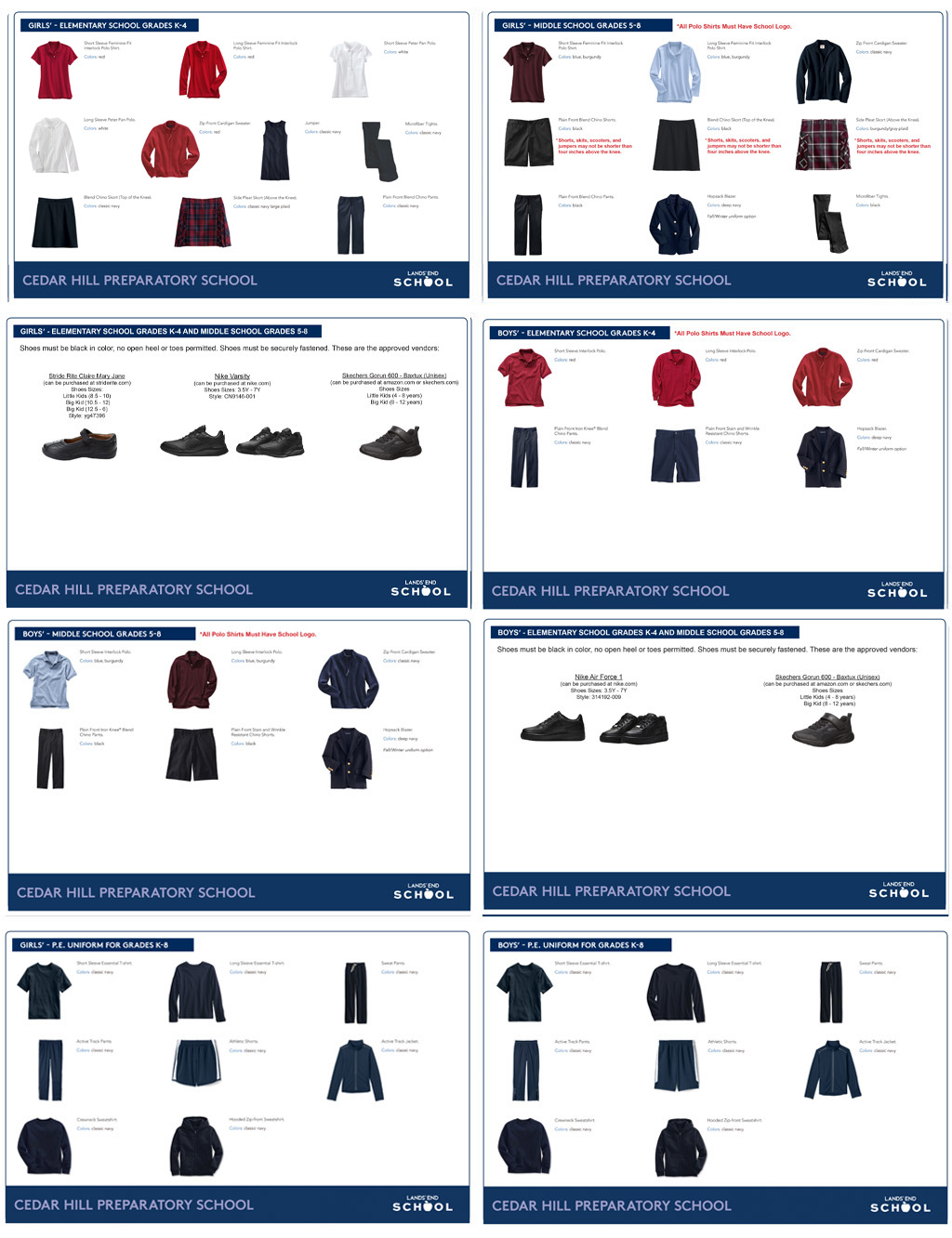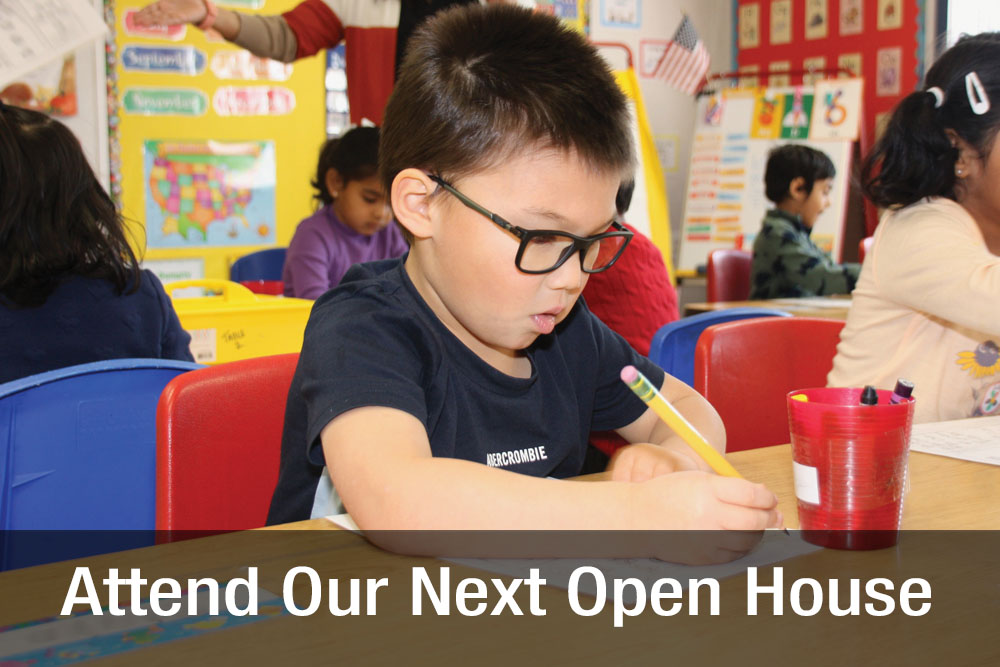 Discover how Cedar Hill Prep can help your child reach their unique potential. Our students are in the top 10 percentile in the United States and our educators are delighted to showcase our offerings. We are currently taking applications and processing enrollment.
Schedule a Private Tour
2023-2024 School Calendar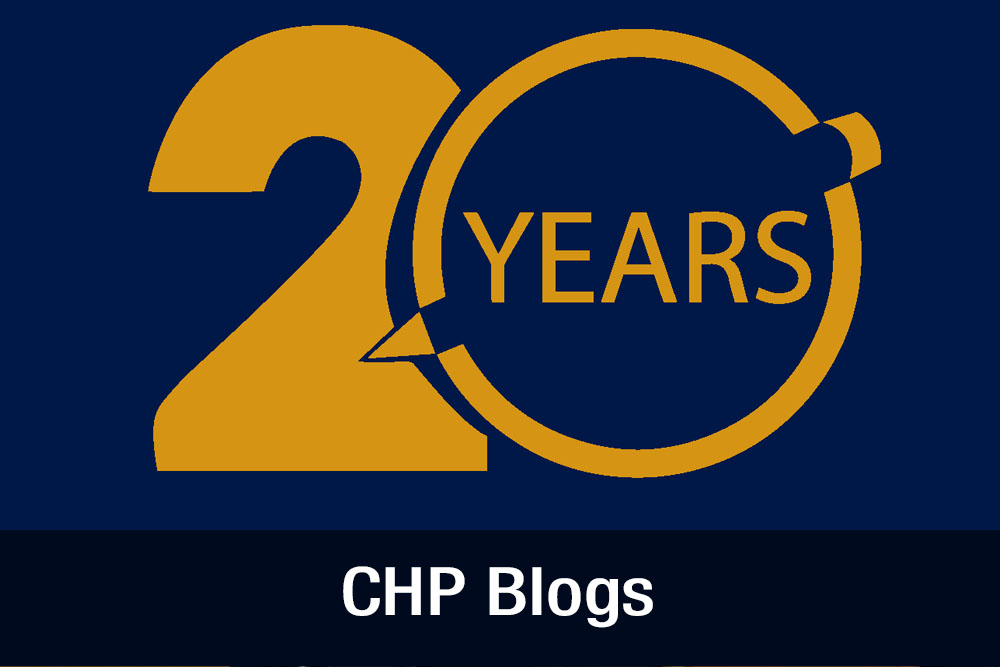 Do you love blogs? Do you like hearing about best education practices and getting parenting tips to support your child's learning path?
Follow CHP's journey as we enter the 20th Year! Our faculty and administrative team have an exciting year lined up. If you love blogs and would like to stay connected with our school community, you're in the right place! Look out for news and events that take place at our school right here on our very own blog site!
 Read More
Distance should never get in the way of education.
Cedar Hill Prep School offers several transportation methods to ensure a Cedar Hill Prep School is always in reach. A plethora of communities can take advantage of these routes, including:
Princeton
Franklin Park
Rocky Hill
Read More