CHP Education and Research Foundation
Welcome – The CHP Education and Research Foundation
The CHP Education and Research Foundation was created to support programs and projects that enhance the educational offerings of the school. We recognize that education is an investment. The tuition only covers salaries and day-to-day operating expenses. However, like most private schools, Cedar Hill Prep School needs charitable donations and other income to supplement tuition and expand its product offerings to maintain the caliber of education. Each year, Cedar Hill Prep School enhances its portfolio of programs to ensure that students are well prepared to transition and excel in high school . Your generosity—above and beyond tuition— will help us deliver our promise.
We are a community with a common mission – Better Education for our children, Better Opportunities for Life.
We want the best for our children and Gifts of all levels are paramount to the success of the CHP Education and Research Foundation and are greatly appreciated. Your participation is a vote of confidence and sends a powerful message that you believe in CHPs' mission to nurture intellectual curiosity and to inspire students to be leaders, thinkers and problem solvers. We would also like to offer scholarships to economically disadvantaged students so that money does not deprive them of a stellar education.
Goals for the Education & Research Foundation:
SHORT TERM GOALS – 3 years
Build a community garden. Goal – $15000
Raise funds to provide 15 scholarships to economically disadvantaged students. Goal – $100000
Enhance the STEAM program in the school. Goal – $20000
Increase the sports programs in the school. Goal – $30000
Expand the Music and Theater program. Goal – $10000
LONG TERM GOALS – 10 years
Provide a broad educational experience to students
Nurture co-curricular activities
Provide additional extra curricular experiences
Enhance Instructional Tools
Expand the community
Provide support and services to enhance CHP experience for students
Support students with Language based learning disabilities.
Donate to help us build a stronger foundation for our children.
Your tax-deductible gift to the CHP Education and Research Foundation makes possible: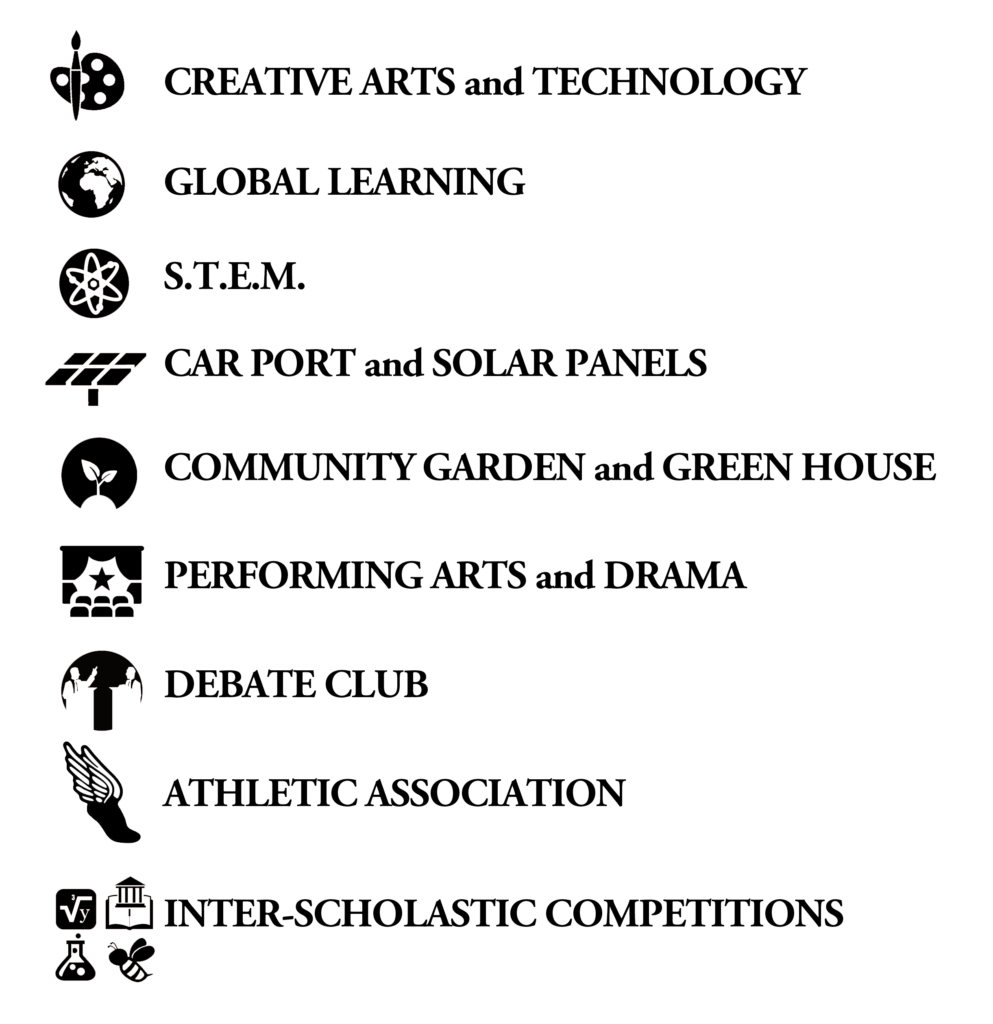 Meet Our Development Team
---