PTO Executive Bios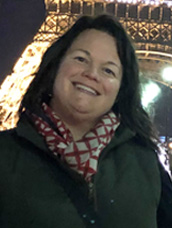 President | Jenny Garofalo
Jenny is a mom of 3 boys; we have a senior in High School and our youngest, Nico, who is entering 3rd grade at CHP. She has been a nurse for the last 26 years, in which she was in the ICU for 17 years and now entering my 3rd year as a school nurse. Jenny have been married to her college sweetheart for 21 years. In her spare time she loves reading, doing puzzles and the beach.
Jenny is very excited to see how we can support the staff and students in this crazy time of COVID and she can be reached at jmgicu@gmail.com
---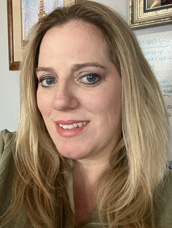 Vice President | Karen Simmonds
Karen's son, Justin is in Kindergarten this year. He started CHP in Preschool. She is married to Ian for the last 8 years and moved to NJ from sunny Florida in 2018. In their spare time they are very involved with Greyhound rescue both international and domestic and being on the soccer field with their son.
Karen works as a consultant in the technology field and can be reached at simmonds.kk@gmail.com
---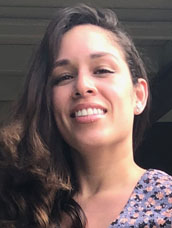 Treasurer| Christine Smith
Christine has twin boys Noah and Oliver in Pre-Kindergarten. She is a member of the US Naval reserves as well as the admissions and PR coordinator for CHP.
Christine is bilingual with Spanish and English and can be reached at csmith@cedarhillprep.com
---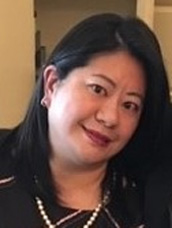 Treasurer | Linda Lai
Linda's daughter, Sophia will be a middle school student as a 5th grader. She has been a part of CHP since Kindergarten and has enjoyed being part of the CHP family.
Linda is looking forward to this school year and working towards our new normal for students and staff. Linda can be reached at rlinda.lai@gmail.com
---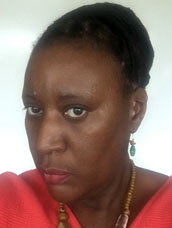 Corresponding & Recording Secretary | Marcia Webley
Marcia is the proud mother of Zara Webley who has started 4th grade at CHP this year. Zara started attending CHP in first grade and has fallen in love with the school since then.
Marcia can be reached at marcia.small@gmail.com
---
CHP PTO Is In Need of Volunteers
PTO is looking for volunteers for our committees and future events.
Click the link below. If you have any questions, please contact pto@cedarhillprep.com or dev@cedarhillprep.com.
Click Here for Volunteer Google Form
Interested in Admissions? Since 2003, Cedar Hill Prep Day School has delivered the best education in Central Jersey. Whether your child is entering Early Childhood, Elementary School or Middle School , it's always a great time to begin an education at Cedar Hill Prep School.
Our Admissions Office remains open virtually and would love to hear from you. We are actively still taking applications and processing enrollment at this time.
Click Here for More Details
Make an Appointment Today
Distance Should Not Keep You From a CHP Education. Cedar Hill Prep School offers 3 options of transportation, in order to make the area's best education more easily accessible. RIDEALONG, CHP Transportation, and Nonpublic School Transportation are all available choices for families to explore. Without the concern of getting here, students can focus on all the ways they can excel once they have arrived.

Click Here to Learn More About Our Transportation
Read More Articles