{"slidestoshow":"4","slidestoscroll":1,"dots":"true","arrows":"false","autoplay":"true","autoplay_interval":3000,"speed":300,"loop":"true","lazyload":""}
Robotics
CHP's Robotics curriculum is designed to expose students to STEAM (Science, Technology, Engineering, Art, and Mathematics) fundamentals within the context of building, programming, and controlling virtual and live robots. STEAM programs can include any of the visual or performing arts, such as dance, design, painting, photography, and writing.
Lower school students embark on coding adventures with robots (DASH/ LEGO-WEDO Kits) in a vibrant virtual world and/or with physical robots in the classroom.
Middle School Students (Grades 5-8) are taught to apply their engineering and programming skills in an exciting competition – The First Lego League Challenge which enables building habits of learning, confidence, and teamwork. For more insights into this competition, please visit us.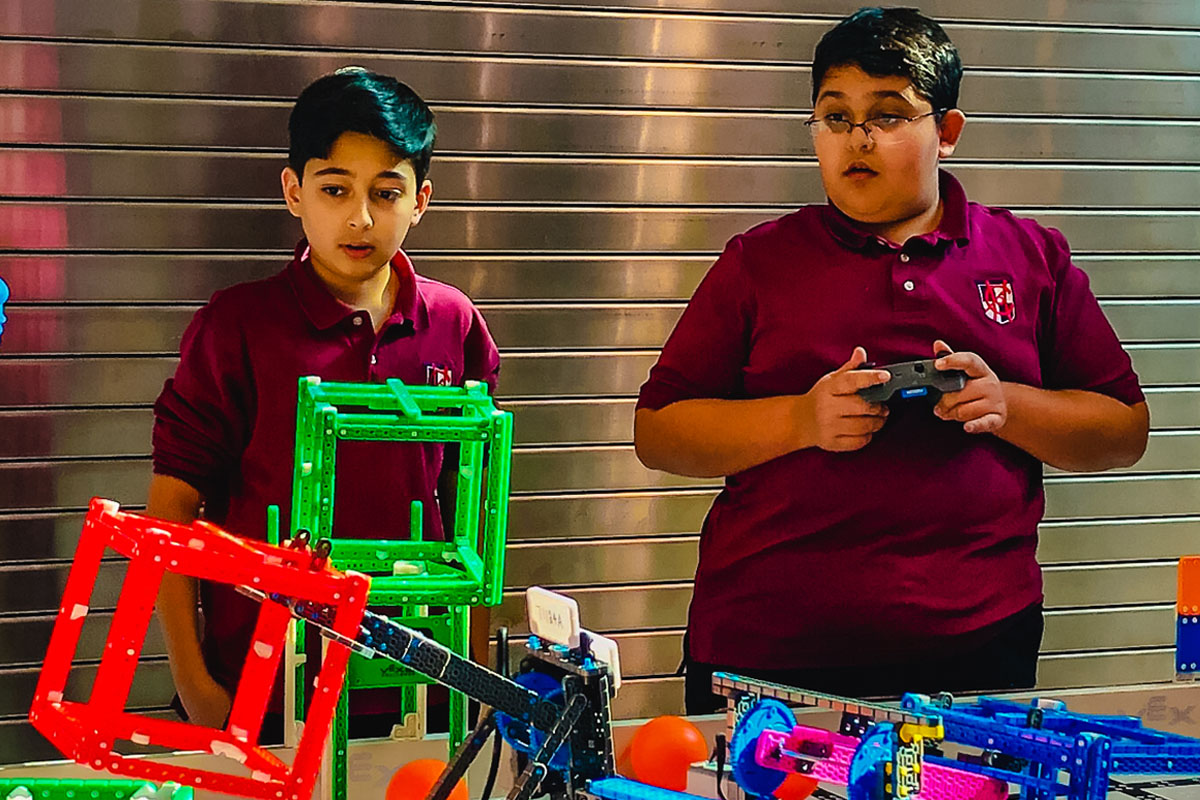 ---
Plethora of Online Resources
We also introduce students to several coding tutorials such as code.org that are designed to be wholly self-led. Students work independently or with a partner. Middle School students are exposed to the app development world using AppLab and MIT App  Inventor.
Grades 5 and 6 continue to build on the skills/experiences of the previous years, engaging with similar tools, but at higher levels of complexity. They are introduced to Web Development using WYSIWYG editors like Wix/Weebly/Google Sites & writing code using HTML/CSS/JavaScript.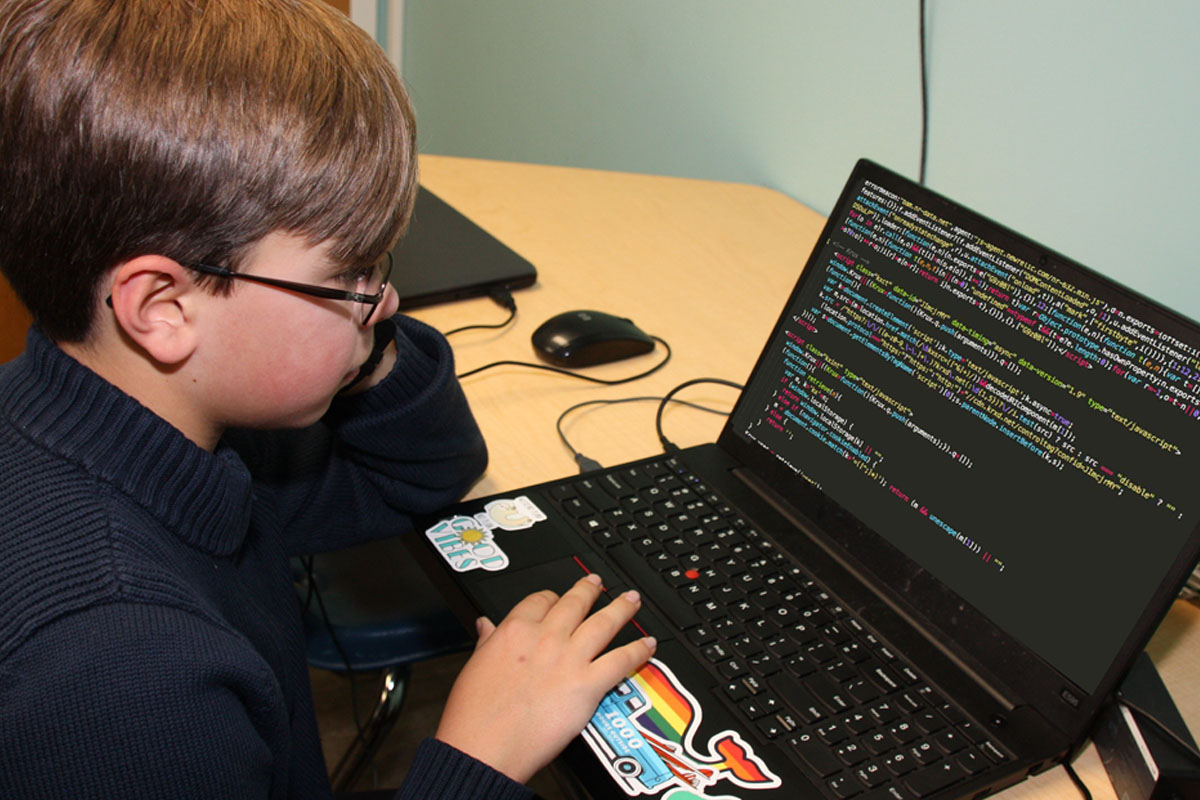 ---
Future City Elective
CHP also offers the Future City competition as an elective for Grades 5-8. Future City is a regional to national competition organized by DiscoverE and is a Middle School STEM program designed to bring STEM to life for students.
Last year, students were required to design a future city. Students' cities had to provide one climate change mitigation, one climate change innovation, and a moving part within the model. Along with their city ideas, participants were required to build a model, write a 1500-word essay, create a project management schedule, and present their plan to a board of industry professionals.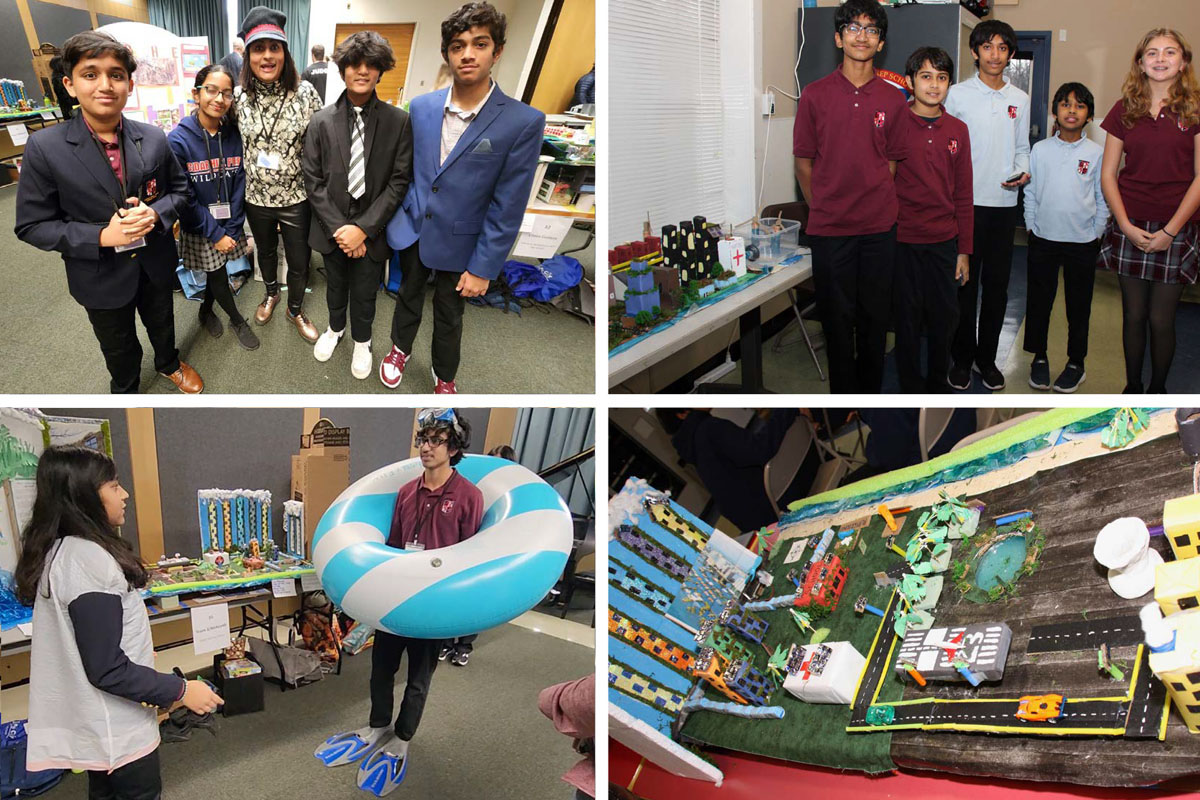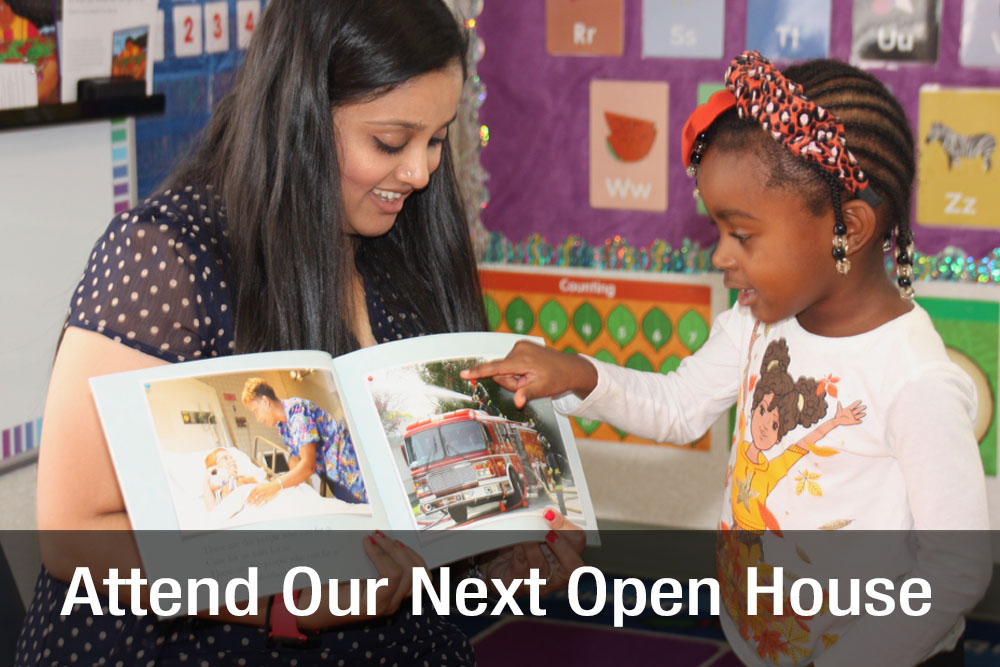 Discover how Cedar Hill Prep can help your child reach their unique potential. Our students are in the top 10 percentile in the United States and our educators are delighted to showcase our offerings. We are currently taking applications and processing enrollment.
Schedule a Private Tour
Welcome Wednesdays
2023-2024 School Calendar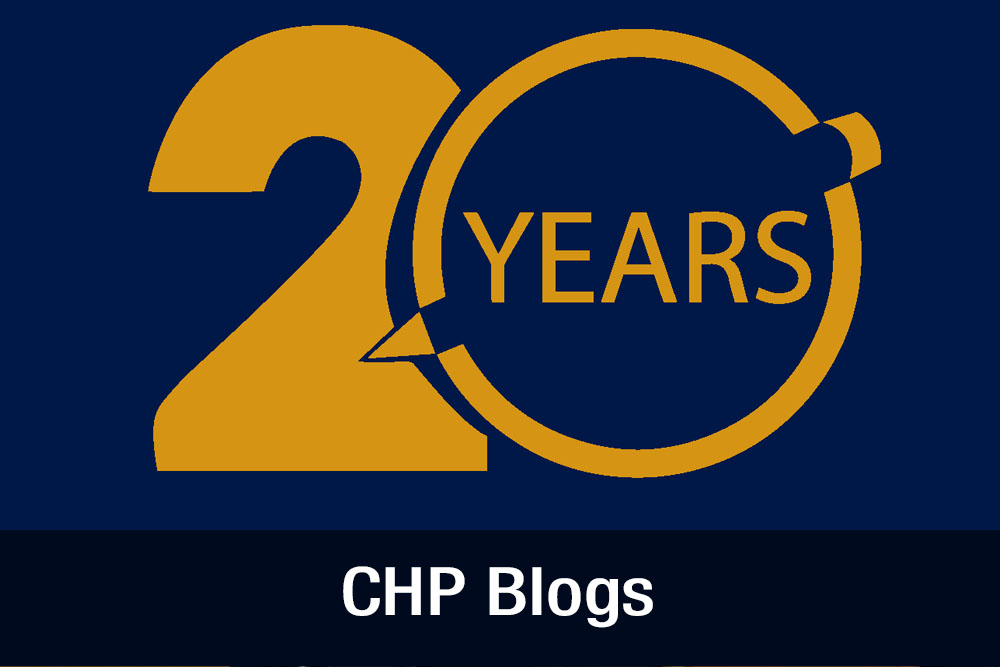 Do you love blogs? Do you like hearing about best education practices and getting parenting tips to support your child's learning path?
Follow CHP's journey as we enter the 20th Year! Our faculty and administrative team have an exciting year lined up. If you love blogs and would like to stay connected with our school community, you're in the right place! Look out for news and events that take place at our school right here on our very own blog site!
 Read More
Distance should never get in the way of education.
Cedar Hill Prep School offers several transportation methods to ensure a Cedar Hill Prep School is always in reach. A plethora of communities can take advantage of these routes, including:
Princeton
Franklin Park
Rocky Hill
Read More