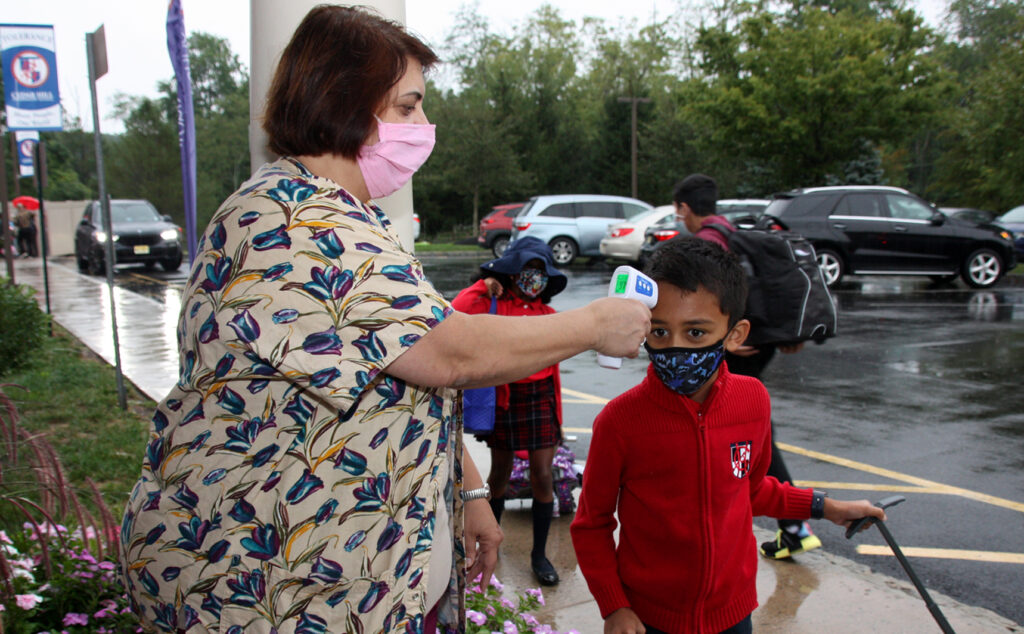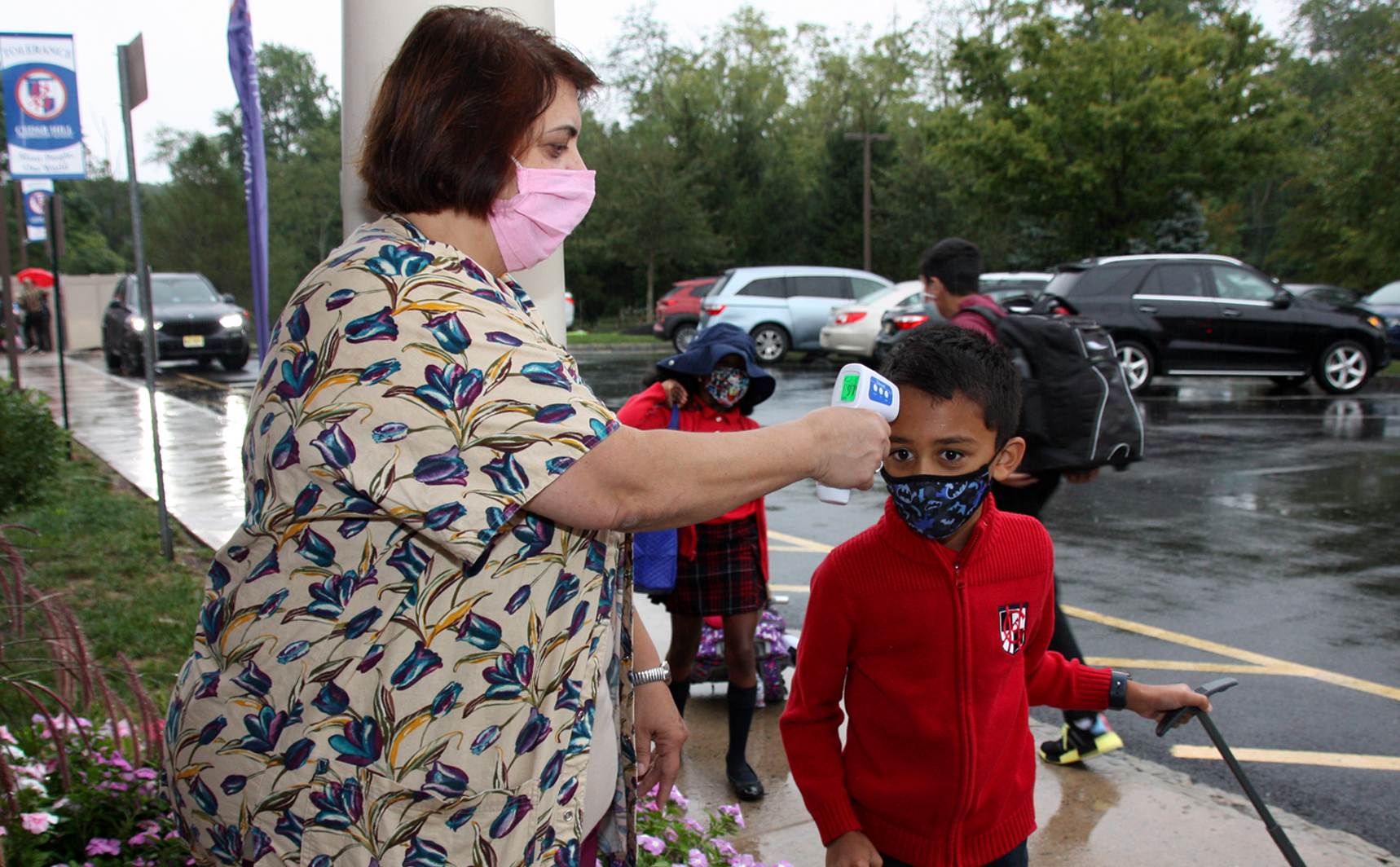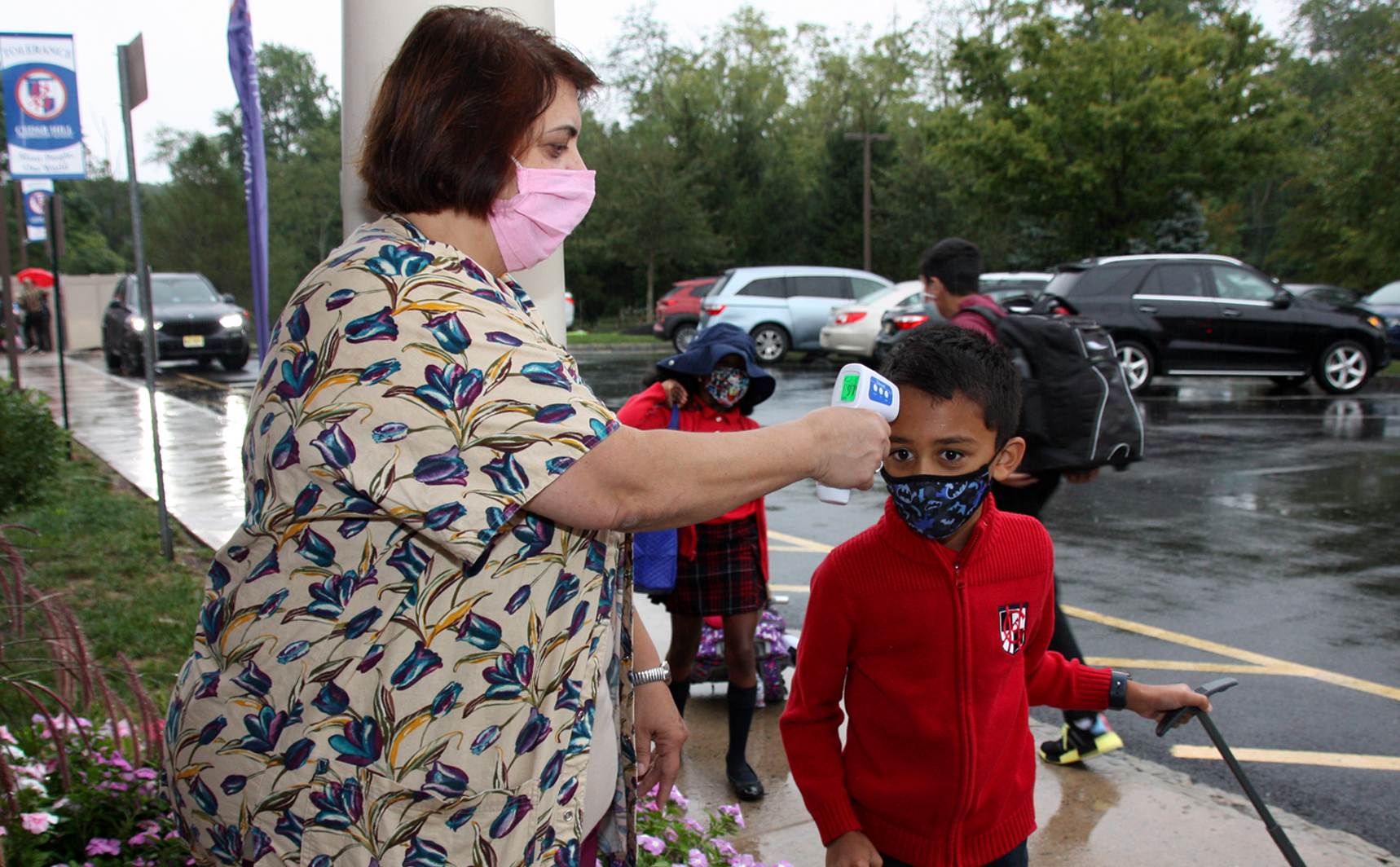 As New Jersey students return to in-person schooling, we at CHP look ahead toward a new year that we recognize may be marked by uncertainty but will be defined by our confidence and experience as a trusted destination for education and understanding in the greater Somerset County area. To address the concerns that are shared by so many families as we navigate the ongoing reality of the pandemic, Cedar Hill Prep reassures the families of all of our students of the seriousness with which we treat this public health crisis and the care we take in observing safety protocols as suggested by the CDC. 
Our school is acting in full accordance with the mandates set forth at the state level by the New Jersey government. At Cedar Hill Prep the decision was made that all faculty must be vaccinated, even in advance of any announcement coming out of the capital in Trenton. The guidelines now in place at the state level will further help our school to ensure that all members of our community remain safe and healthy during their time on campus. We will follow developments as they are announced and will adhere to safety recommendations as they are made public by the governor's office. 
Within the school itself there are many ways in which we have adapted to mitigate the impact that the pandemic has had on our daily way of life as a place of learning. There is an even greater emphasis on our already individualized teacher instruction. We are utilizing our spacious classrooms and small class sizes to make sure that each child has room to learn and grow in a comfortable environment, while still benefiting from a personalized focus on their specific learning style. In this way CHP's teachers are able to help make up for learning losses due to the previous year's hybridized teaching model. Our Early Education instructors in particular incorporated normalcy into their daily routines during the last school year in order to minimize the potential gulf between children in school and children at home. This year, with all our students back together at school, that focus on keeping each child in step with the class is once again an in-person priority. The executive skills that our teachers introduce to their students at this young age provide the foundation for self-reliance that will serve them through the rest of this year and those to come.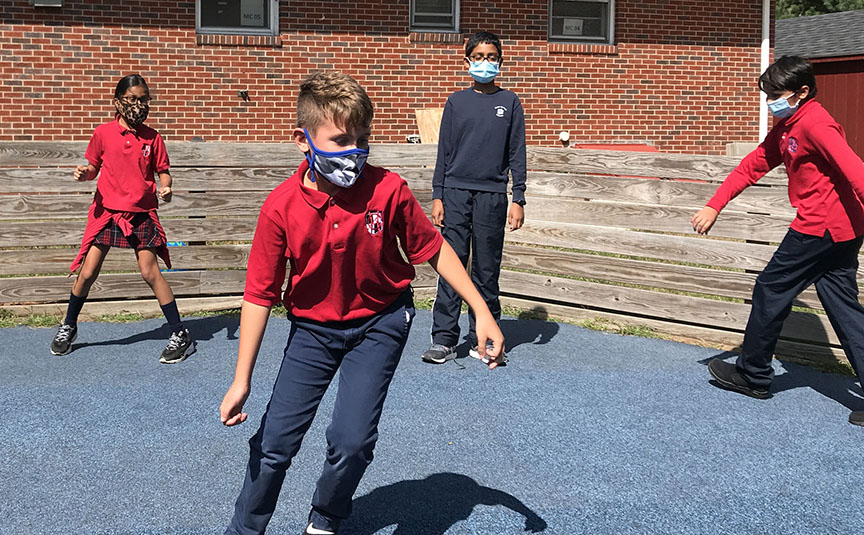 Across all of our grades we have dedicated periods for study hall as well as extra sessions for further academic enrichment to allow students plenty of opportunity to hone and reiterate the academic skills that might have lapsed to some extent in their time learning virtually. Our regular class instruction will take place both indoors and outside, as possible, in order to give children ample space to stretch out and take a distanced mask break. Exercise and outdoor play across our nine-acre campus will also contribute to an increase in lung capacity, as the flow of oxygen increases with a rise in physical activity thus improving airflow to the heart and lungs.
The facilities which make up our school buildings and occupy our spacious, wooded campus have all had filtration systems installed in the last year in order to keep the air quality clean while we are inside, in addition to the stringent and thorough cleaning protocols we have implemented in each classroom since the 2020-2021 school year. In both of these ways the in-person classroom experience has been made more feasible for sustained learning throughout the year to come, creating an atmosphere where students and teachers alike feel at ease in their surroundings and around one another. 
Every inch of CHP is designed to be an immersive, educational environment. Part of that immersion involves adaptability, which CHP prides itself on being able to accomplish with grace and determination. The pandemic has been a stumbling block for all of us, but it does not need to become a misstep. Please join us this year as we make our way back toward the status quo so that we may all learn as a community and emerge from these challenging times changed and enlightened for the better.
CHP values empirical, evidence-driven data and the scientific strides that can be made once that data has been collected, as befits any reputable academic facility. We are here to support our students and their families through this period of global transition. We, as a collective faculty, do not give credence to conspiracy theories or divisive fearmongering and the spread of disinformation. Those things are nothing but distractions from our true mutual goals to educate and prepare the generations of tomorrow. Such dissent and deception is static in the open broadcast of the education and information which are the hallmarks of CHP. We live now in the future and that future belongs to our children.
Thank you for your dedication to Cedar Hill Prep and all of our students and their families.