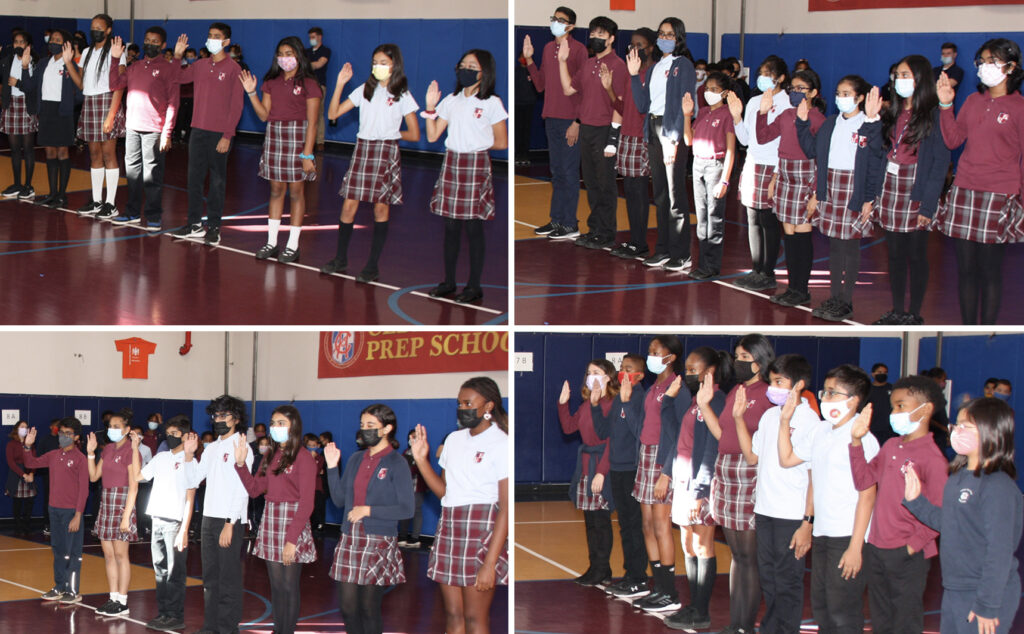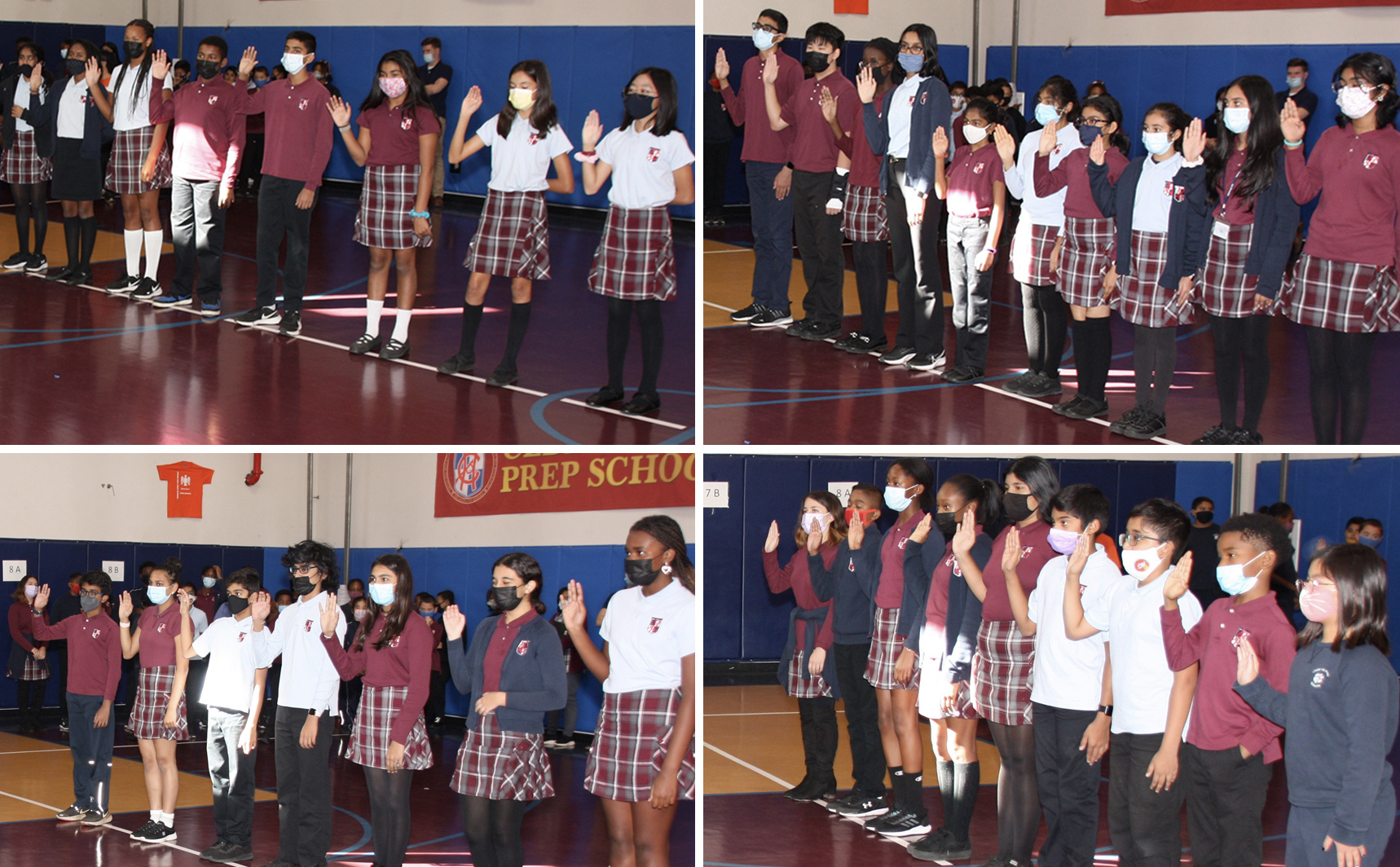 On Friday, October 29th, the CHP House System held its officer elections for the 2021-2022 school year. The candidates each ran a great campaign, designing their own promotional visuals. These campaign materials were then displayed all around the Middle School building, announcing their campaign message and candidate qualifications. Each House gathered as a group and listened carefully as each of the candidates gave their speeches, either individually or as a joint ticket. Then the students in each House took turns voting electronically, with a little help from their teachers, in booths divided by their respective Houses.
The winners were announced at the end of the day on the 29th, to the delight and excitement of the winners and their Housemates. Each of the officers were sworn in on Thursday, November 3rd. The newly elected Leaders and Assistant Leaders are supported by a new cabinet in each House, with positions for Arbitrators, Speaker, Scribe, Steward, and Historian. Each cabinet role is part of the school's support system, with responsibilities ranging from documentation of House events to settling disputes between House members.
Nina Barnes & Suhani Davda won for House Leaders of the Cherokee Bears, with Kailee Shannon elected Assistant House Leader. The Lenape Owls elected Lielle Parker as their new House Leader and Jasmine Hanna as Assistant Leader. The Ramapo Falcons saw Tea Florencio and Ayden Raju victorious in their candidate race, while Motunrayo Odukoya was named Assistant Leader. Meanwhile, the Shawnee Beavers elected Neal Patel and Daniel Yuh as their House Leaders and Tanvi Potluri as Assistant House Leader.
Congratulations on a well run campaign to all our candidates and especially to our newly appointed student cabinet members! This has been the House System's most productive year to date, and our CHP community is looking forward to the contributions of its newest student leaders.