A Winter Tea Party
Mrs. Whalen's sixth grade language arts class recently completed the novel The View From Saturday, by E.L. Konigsburg. The novel centers around four sixth grade students who come together to form an academic bowl team. Through their separate journeys, they become friends and also a winning team. The group meets every Saturday at 4pm for tea. During this tea service they bond and realize the importance of courtesy and kindness.
To connect with the novel, a tea party was hosted on Tuesday, December 12. Invitations were created by all students, written in calligraphy. One of the novel's characters, teachers this art to the group. Our sixth graders embraced the skill and created invites that were sent to Miss Nan and Mr. Seeley. Tea Time featured: tea, a dessert menu of cookies and cream puffs, and an in house academic bowl competition.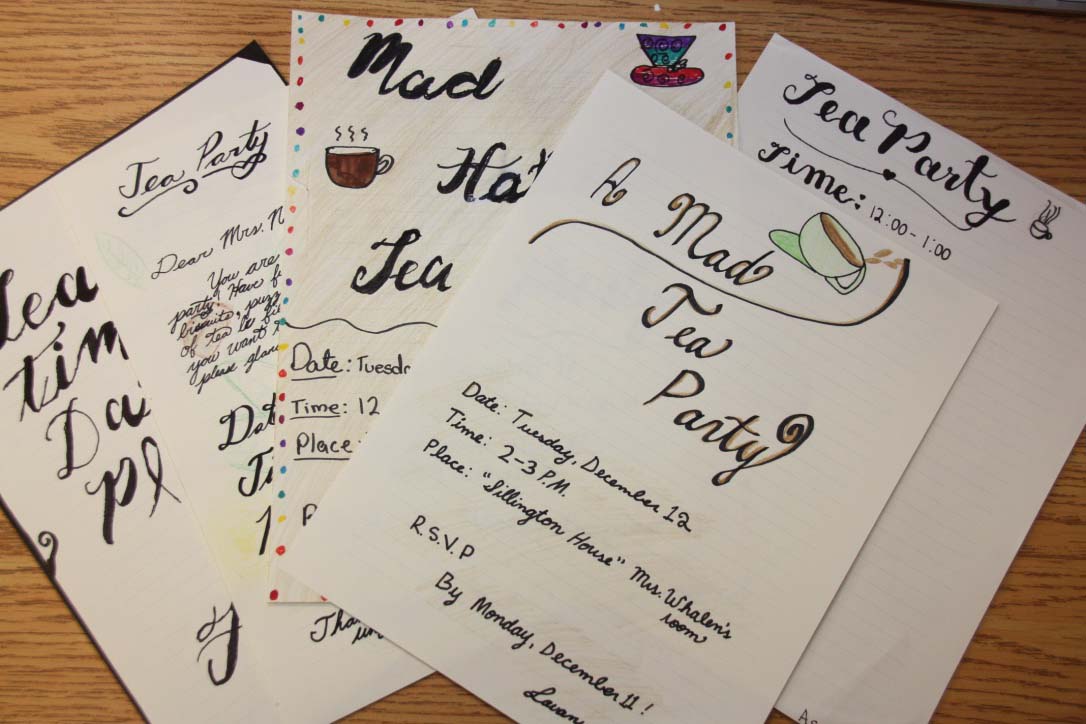 "It was so much fun because we got to talk to our friends in a courteous way and drink tea."-Pranav

"Tea is always is at 4pm."- Ishaan

"Even though we weren't as courteous as "The Souls," we behaved better with tea in front of us."-Anjola
One of the themes of the novel was courtesy and kindness. All students sat at tables covered with white tablecloths. They sipped tea and ate dessert cookies. Pleasant conversation and courtesy were on display.