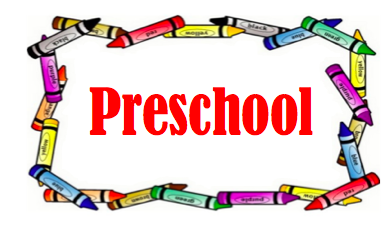 Choosing the best central NJ private preschool for your child can seem like a difficult task, but does not need to be. The key is to be prepared.
Central NJ Private Preschool Basics
The best way to prevent becoming overwhelmed by the process of choosing a private preschool is to think about how the preschool will fit into your daily life. Here are some factors parents should consider:
Is it important for the private preschool to be near my home?
Is it important for the private preschool to be near my workplace?
Is it important for the private preschool to offer childcare services in the morning, afternoon, or both?
Answering each of these questions will help you narrow down the general location and type of setting you should research, making the process of comparing settings easier to manage.
Research the Central NJ Private Preschool
Contact other parents. Ask people you trust (your friends, your neighbors, your pediatrician, your older child's teacher, etc.) for recommendations for quality settings in your area. Note the name of the setting and what struck this person as important to mention (low student teacher ratio, close to home, child is excited to arrive, etc.). And, the best question to ask is, "What advice do you wish you had received before choosing your child's private preschool?" Most parents will gladly offer their insight and advice.
Go to the internet: You might be surprised to learn that your community has an active preschool networking community, which is a great place to tap into useful advice and resources. You can also use the internet to search the names of settings to find out if they have any "red flags" such as numerous complaints from parents, health or safety violations, or other noteworthy issues. The Child Care Aware Web site makes it easy to search for preschools by zip code. The National Association for the Education of Young Children (NAEYC) web site allows users to research preschools in their area that have NAEYC accreditation.
Visit the Central NJ Private Preschool
Now that you have narrowed down your choices and come up with two or three settings you are interested in, schedule a time to visit each setting. You can learn a lot about a setting by the way staff approach introductory visits with you and your child. During your visit ask yourself the following questions:

Do I feel welcome here?
Does my child seem interested in what they have to offer?
Do the children in the setting seem happy?
How do the adults and children interact?
Is the setting clean and safe?
You should also come to the visit prepared with questions. Some of the basic questions parents ask are:
What is the turnover rate for staff members?
What percentage of the staff hold degrees in early childhood?
How does the setting handle discipline?
What are the safety procedures for picking up and dropping off children?
Is the setting accredited?
What are the payment options and procedures?
Some parents feel more comfortable going to the visit with a checklist of questions they would like answered. Below are three checklists that may be helpful to you. Parents should not feel like they need to ask every question on the checklist, however, using a checklist is a great way to make note of your observations during the visit so you can compare settings afterward.
Looking for a Great Central NJ Private Preschool?
Cedar Hill Preparatory School is a Somerset County private day school that believes all children are gifted. However, the makeup of the Educational Environment is key to harnessing each child's special gift. We feel children learn best in a safe, caring and nurturing environment that fosters partnerships between the family and the school. We aim to provide a diverse environment, abundant space and stimulating activities as we strive to empower children to reach their unique potential socially, physically, intellectually, and emotionally. We have a variety of students from the Central NJ area from towns including: Somerset, Hillsborough, Warren, North Brunswick, Piscataway, Edison, Princeton, Highland Park, and many more. For more information on this Somerset County private day school, you can call at (732)356-5400 or visit the website.