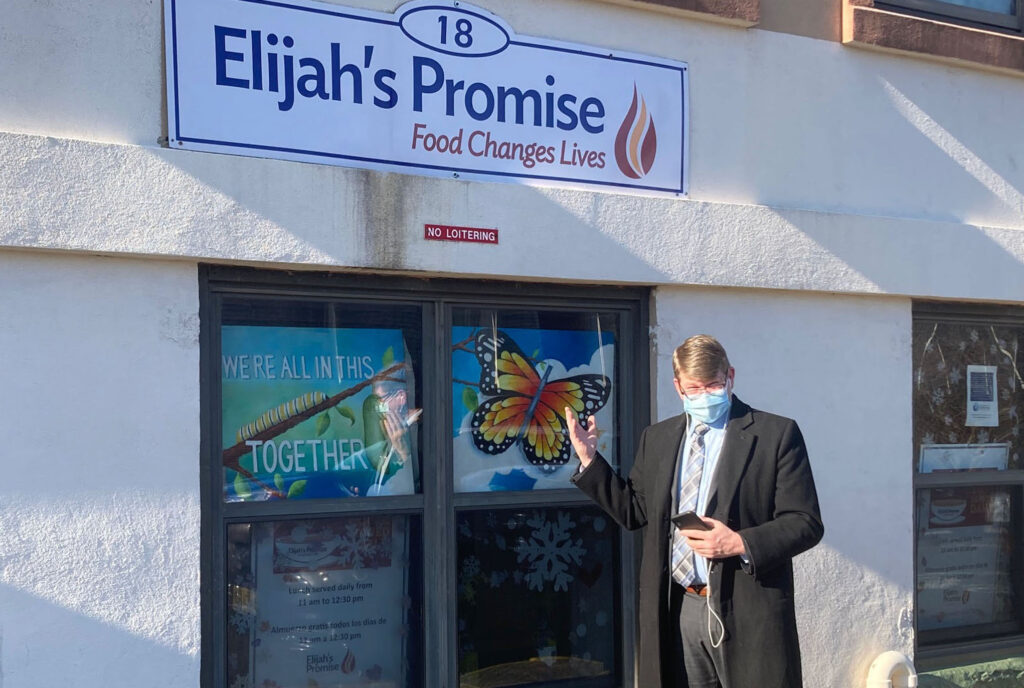 The CHP House Leaders and Assistant Leaders organized their first Community Service initiative with Elijah's Promise, a soup kitchen in New Brunswick, NJ., which provides food, funds, and help to people in need. The entire school community participated by donating food, as well as toiletries and funds towards making Hygiene Kits. 
Since 1989 Elijah's Promise programs have been serving the New Brunswick and New Jersey communities. The programs include Community Kitchen (serving meals to all), Promise Culinary (state certified job training), Promise Catering (providing 60,000+ meals), Promise Agriculture (growing food for community), Let's Cook Program (cooking for adults and children) and Social Services (resources for success). Elijah's Promise believes that no one should go hungry due to lack of money and food. They provide healthy food to all in need.
Middle school on-campus students and staff got together to make the Hygiene Kits. They completed over 200 bags! Some of the CHP virtual students participated from home too! All the hygiene kits and food were delivered to Elijah's Promise on January 21st. None of this would have been possible without the CHP Community. Thank you!