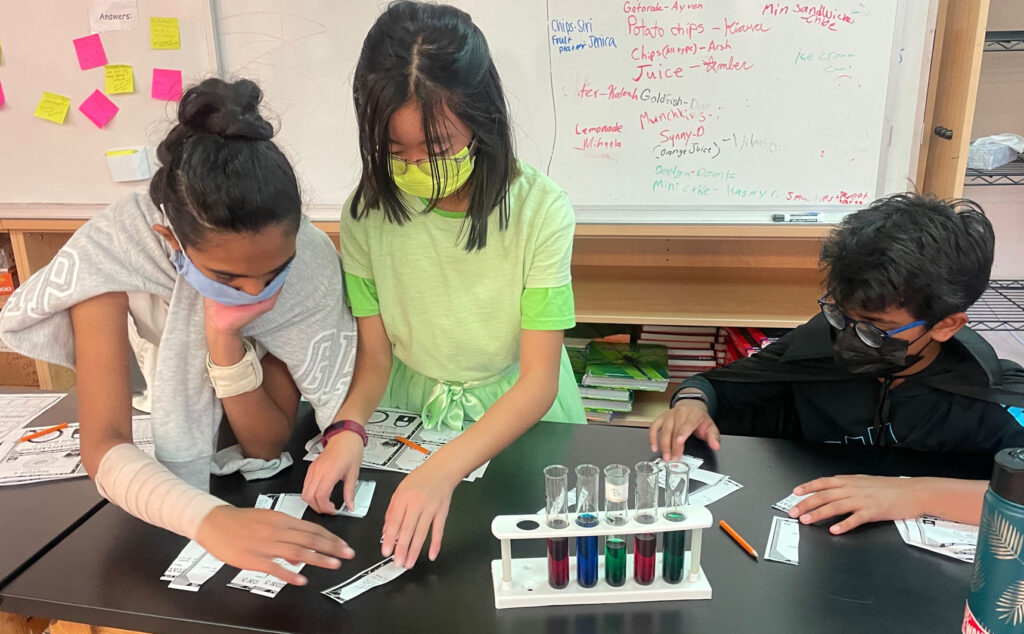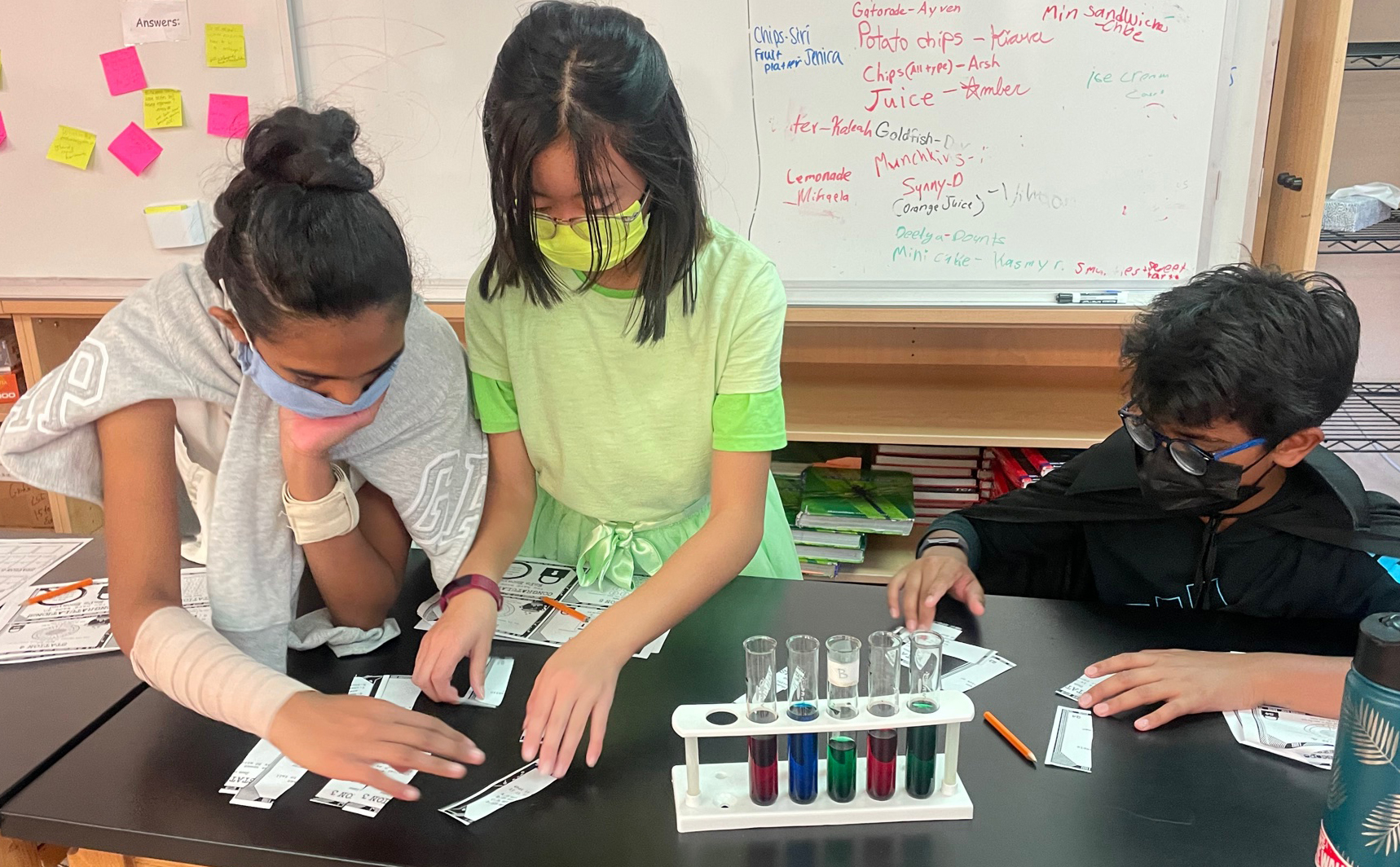 Third Grade Science Activity

Third graders enjoyed a spooky science lesson. In this fun activity, students combine art and science to create a colorful paper "x-ray" of their hands. In the "Skeleton Hand" students traced their hands, then added see-through bones to their picture, making their own skeleton hand. The students then compared their hand bones to the bones of a mystery animal.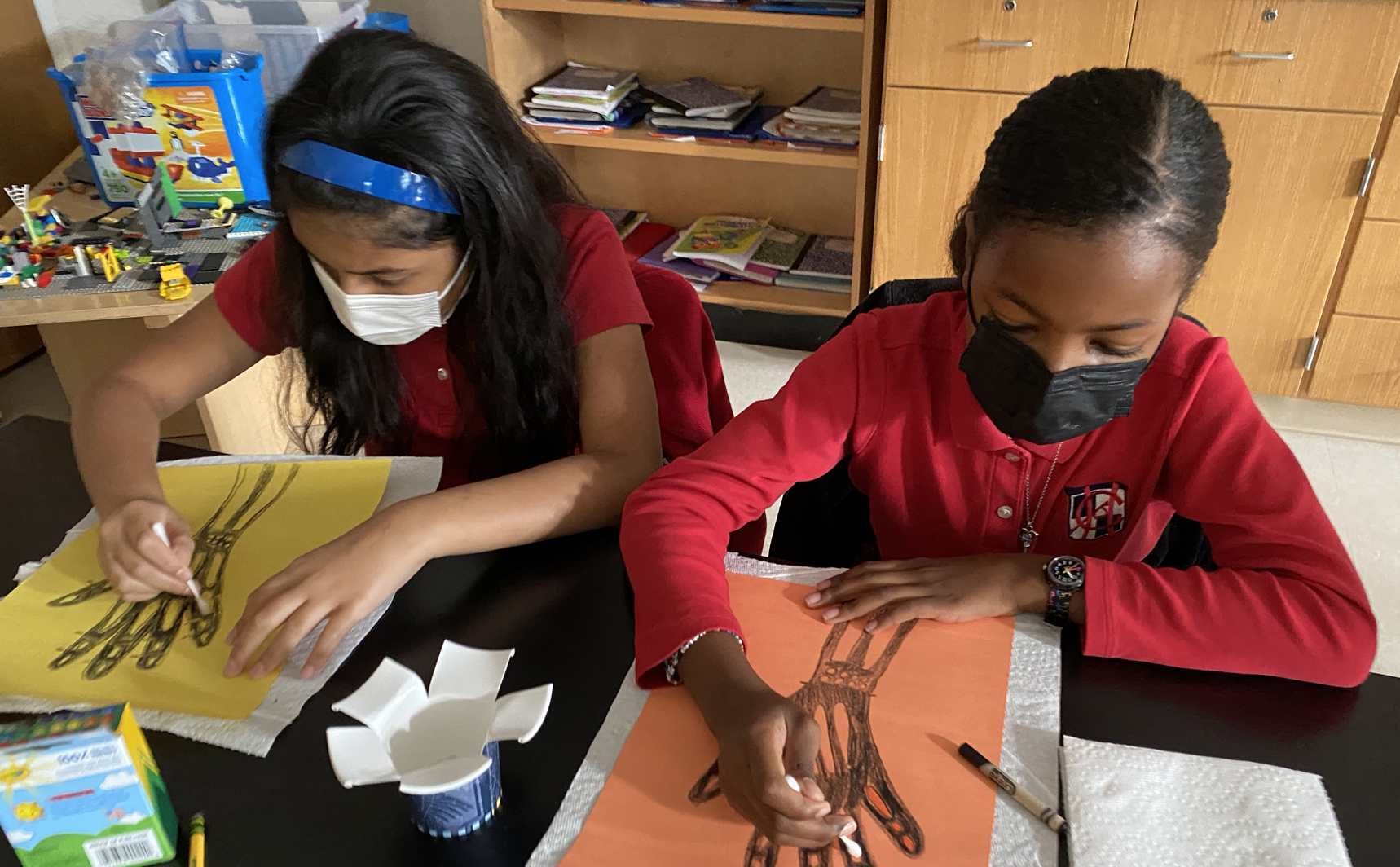 Third Grade Flashlight

Third graders were introduced to electricity as a form of energy. In this activity, the students built a flashlight, investigated how electrical energy requires a circuit, and made their own mini flashlights from LEDs, button batteries, and strips of aluminum foil. Along the way, they learned about the anatomy of a battery, began to see how circuits work, and discovered how handy an on-off switch can be. The students challenged themselves by turning their flashlights On and Off. Their light-up card worked as a flashlight.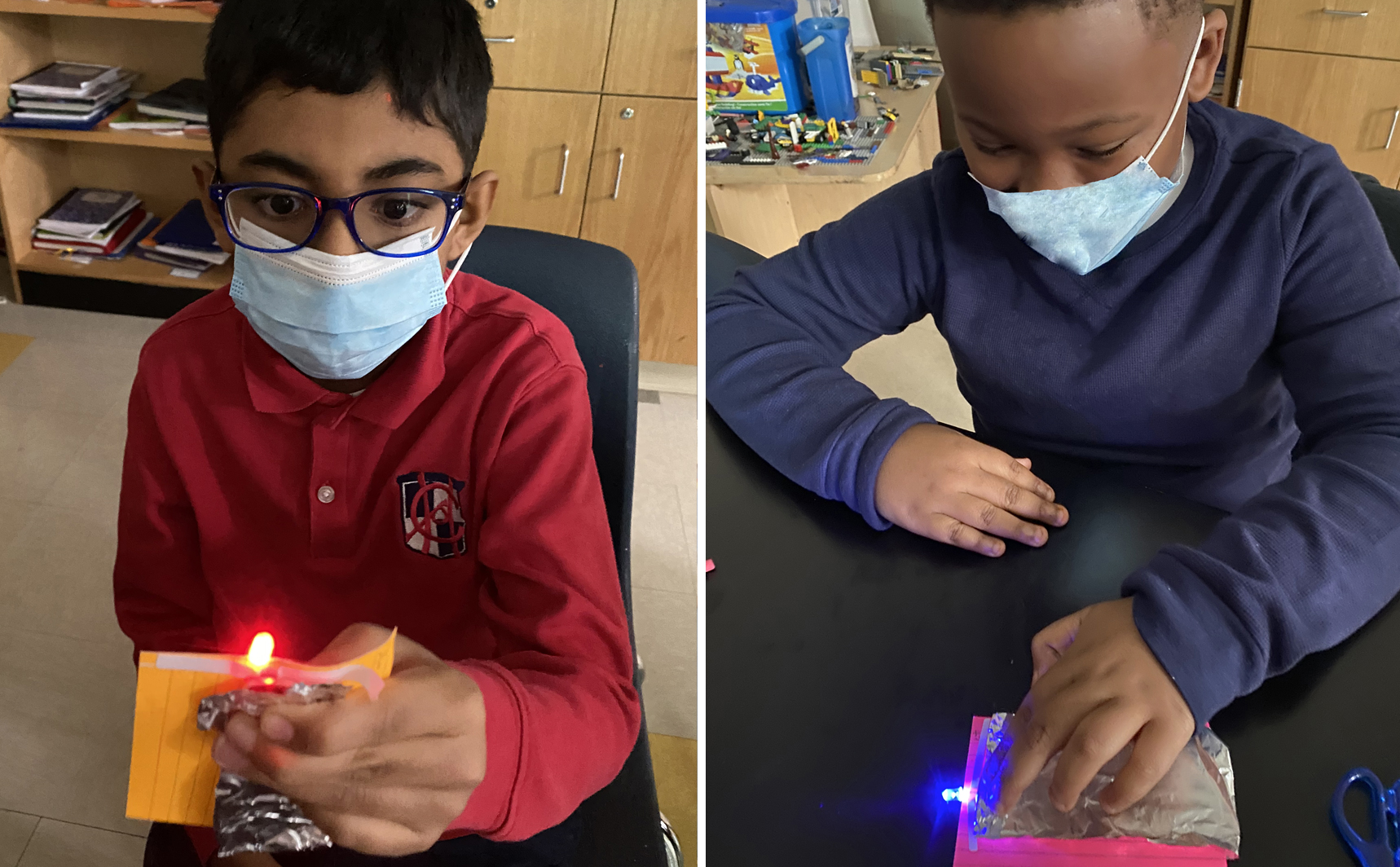 Science Escape Room

Grades 5 and 6 celebrated Halloween in class by entering the Science Escape Room. No one dared leave until all of the clues had been figured out. Lots of facts were learned and fun was had by all. I am glad to say they were all released from the Escape Room!